Eggplant with Tomatoes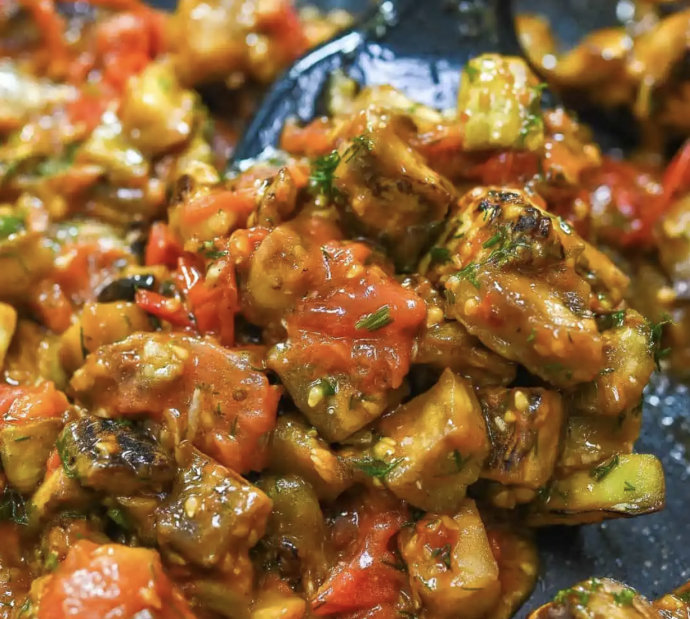 If you love delicious and satisfying eggplant in your dishes, then you have to try this Eggplant with Tomatoes. It's hearty, flavorful, and made with sweet cherry tomatoes and fresh garlic.
The flavor of this Eggplant in Tomato Sauce is so good, you might have to make a double batch. The diced eggplant has a creamy texture that is perfect when added to the fresh herbs, minced garlic, and juicy softened tomatoes. It works as a side dish or your main course because eggplant has a surprisingly meaty texture that is so satisfying!
Ingredients:
1 medium eggplant, peeled and diced (about 12-16oz.)
2 tbsp. olive oil
12 oz. cherry tomatoes, cut in half
2 garlic cloves, minced
½ tsp. sea salt or to taste
¼ tsp. pepper or to taste
⅛ tsp. red pepper flakes or to taste
1 tbsp. chopped dill or parsley