English Muffin Baklava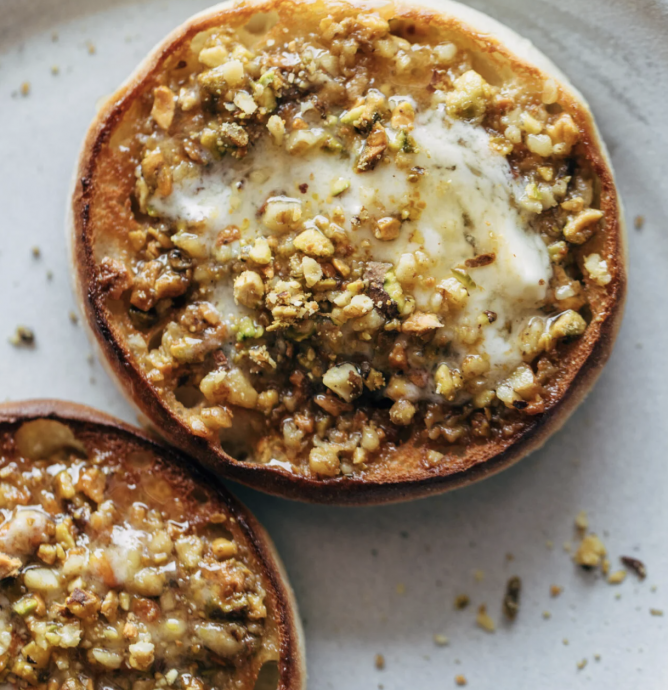 Perfectly toasted English muffins get topped with an extra thick, extra chunky crispy-chewy nutty sugary topping. Absolutely heavenly and works for breakfast, snack, or as an after-dinner treat.
Mascarpone is not a normal ingredient in baklava so I was a little skeptical of how that would play here, but it was awesome. You don't need much more buttery-ness with the nuts and butter already in there, but having a creamy element helped to tone down some of the sweetness of the nut filling and the honey drizzle. It was just heavenly to bite into.
Ingredients:
Pistachio Walnut Mixture:
1/3 cup walnuts
1/3 cup pistachios
1/4 cup (4 tablespoons) butter, softened or melted
2 tablespoons brown sugar
Other:
English muffins
Honey
Mascarpone cheese