Stuffed Cabbage Rolls With Ground Beef and Rice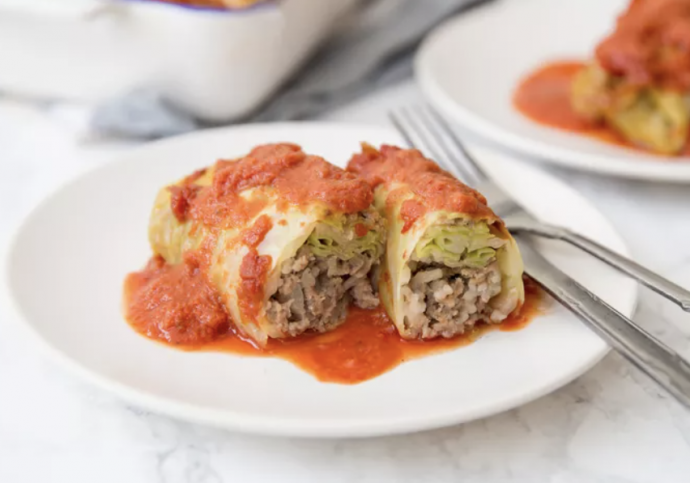 These cabbage rolls are stuffed with ground beef and rice and baked to perfection with a tangy tomato sauce. Cabbage rolls are a favorite comfort food from Eastern Europe and are often reserved for special occasions or big family dinners.
Serve stuffed cabbage with mashed potatoes or boiled potatoes for a filling and special meal. If all the ground beef has you craving a fresh vegetable side, try a quick cucumber salad or roasted beets. A few slices of rye bread are an excellent accompaniment for soaking up the flavorful tomato sauce.
Ingredients:
For the Rolls:
1 head green cabbage, about 1 dozen large cabbage leaves
1 1/2 teaspoons salt, plus more for the water
1 pound ground beef, 85 percent or leaner
3/4 cup cooked rice
1/2 cup finely chopped onion
1 large egg
1 teaspoon freshly ground black pepper
1/4 cup milk
For the Sauce:
1 (14 1/2-ounce) can diced tomatoes, undrained
1 (8-ounce) can tomato sauce
3 tablespoons sugar
2 tablespoons white wine vinegar
3/4 cup water, divided
2 tablespoons cornstarch