Broccoli Cheddar Soup: A Comforting Classic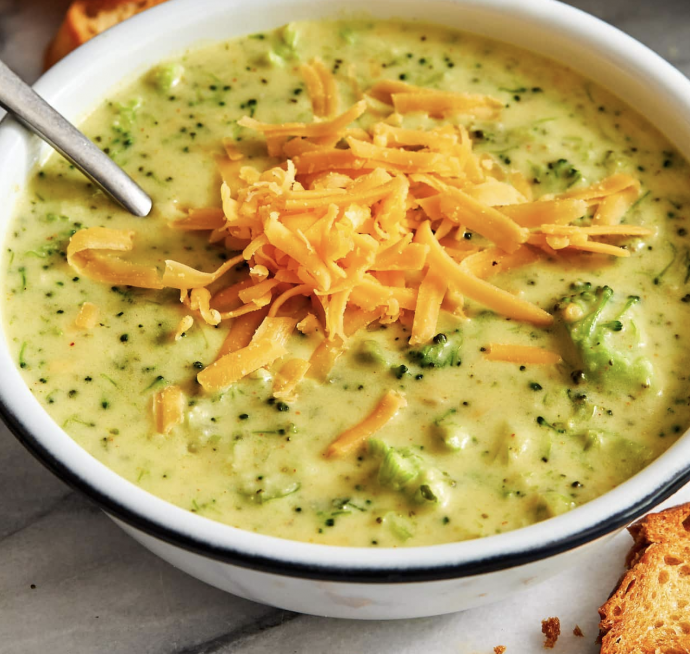 Creamy, velvety, broccoli cheese soup with sneaked in veggies? Yes, absolutely. I am all in. And it is truly the most perfect creamy consistency (with the help of the potatoes) without weighing you down like you've just eaten a bowl of queso.
At its core, Broccoli Cheddar Soup is a celebration of simplicity and wholesome ingredients. Fresh broccoli, simmered until tender, mingles with sharp cheddar cheese to create a velvety, cheesy base that's as luscious as it is flavorful. The result is a harmonious marriage of earthy greens and rich dairy, making this soup a go-to choice for both kids and adults.
Ingredients:
¼ cup unsalted butter
1 medium sweet onion, diced
3 cloves garlic, minced
½ teaspoon dried thyme
¼ cup all-purpose flour
3 ½ cups chicken stock
2 cups diced russet potatoes
Kosher salt and freshly ground black pepper
5 cups finely chopped broccoli florets
½ cup heavy cream
8 ounces shredded extra-sharp cheddar cheese, about 2 cups