Strawberry Asparagus Salad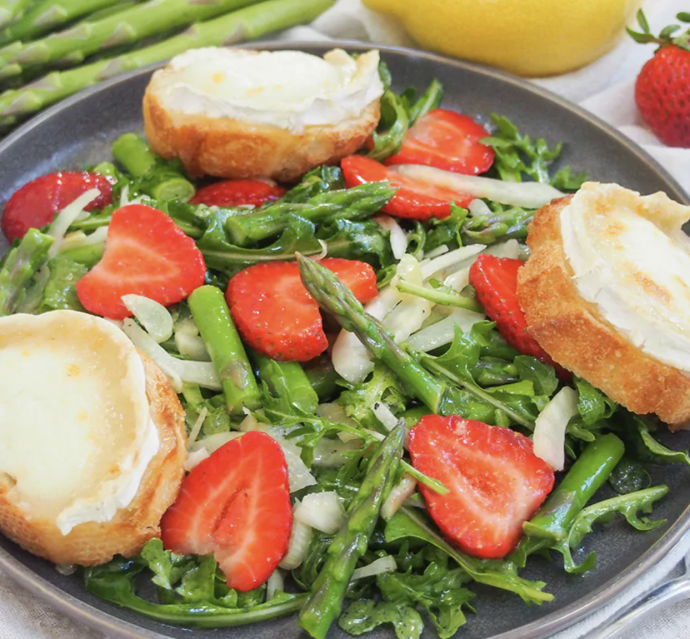 This delicious strawberry asparagus salad brings together favorite flavors of the season, with a bright lemony dressing and goat cheese toasts on the side (which are optional but go so well). A tasty spring salad that is also so easy to make.
While it's generally possible to get most produce year-round these days, most things taste that bit better when they are in season locally (or at least not traveling too far). Plus most produce just feels more fitting when it's in season.
Crisp fresh asparagus and juicy fresh strawberries are such welcome signs of spring in the grocery store that feel like signs of brighter days to come. They are definitely some of my seasonal favorites, and worth enjoying as much as possible while at their best.
Ingredients
For lemon vinaigrette
3 tablespoon olive oil
1 ½ tablespoon lemon juice
½ teaspoon Dijon mustard
¼ teaspoon salt or more/less to taste
¼ teaspoon pepper or more/less to taste
For rest of salad
10 stems asparagus cut in to roughly 1in/2-3cm chunks
½ bulb fennel small-med
4 handfuls arugula rocket, approx
6 strawberries approx
6 slices baguette
4 oz goats cheese approx weight (a small round, ideally with rind)