Cranberry Orange Blondies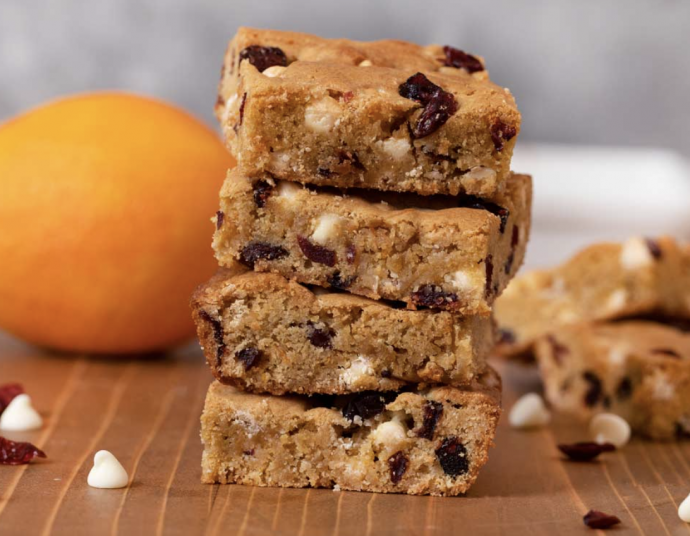 These Cranberry Orange Blondies are the best easy holiday dessert bars. Brown sugar brownies with dried cranberries, orange zest, and white chocolate chips.
These melt-in-your-mouth buttery bars are filled the flavors of the Christmas holiday season. Sweet orange peel, tart cranberries, and creamy white chocolate are the ultimate wintery combination. Cranberry Orange Blondies are the perfect addition to any dessert platter, or you can wrap them up for delicious edible holiday gifts!
This Cranberry Orange Blondie recipe is so quick and easy to make with classic holiday baking ingredients and a few items from your pantry. You may already have white chocolate chips on hand, but if not you can always trade them for chocolate chips you do have. Oranges and dried cranberries are plentiful all year round, so you don't have to wait for the snow to fall to enjoy these delicious blondie bars.
Ingredients
6 tablespoons butter , softened
1 cup brown sugar , packed
2 large eggs
1 tablespoon orange zest
1 teaspoon vanilla extract
1 1/4 cups flour
1 teaspoon baking powder
1/2 teaspoon salt
1 cup white chocolate chips
1/2 cup sweetened dried cranberries , roughly chopped