Pumpkin Caramel Blondies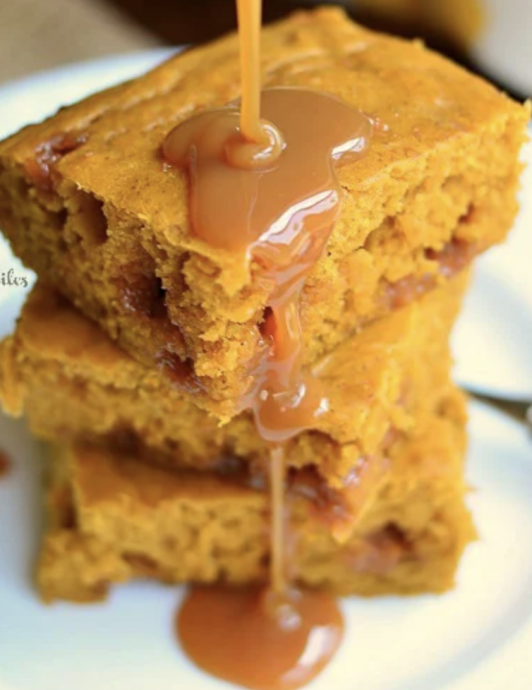 Pumpkin season is here! Are you ready for all the pumpkin recipes that are coming your way? I'm already seeing them everywhere, but I promise not to overwhelm you here!
I did have to start the season off right though. We've been waiting close to a year to have some pumpkin goodies. I couldn't wait any more.
Mmmm, smelling the pumpkin puree was like a wave of amazing memories for my taste buds. There is something great about the seasonal flavors. Makes you appreciate them so much more since you only eat it once a year. I think that's why people don't grow tired of it, they don't get a change to get bored with the flavor.
Ingredients:
3 eggs
1/2 cup Greek yogurt I prefer Chobani
1 1/2 cups pumpkin puree
3/4 cup brown sugar
1 1/2 cups all purpose flour
1/2 tsp baking soda
1 tsp baking powder
1/2 tsp ground cinnamon
1 tsp vanilla extract
1/4 tsp salt
1 cup caramel bits
____
1/4 cup Caramel sauce for topping