Normandy Apple Tart (Tarte Normande)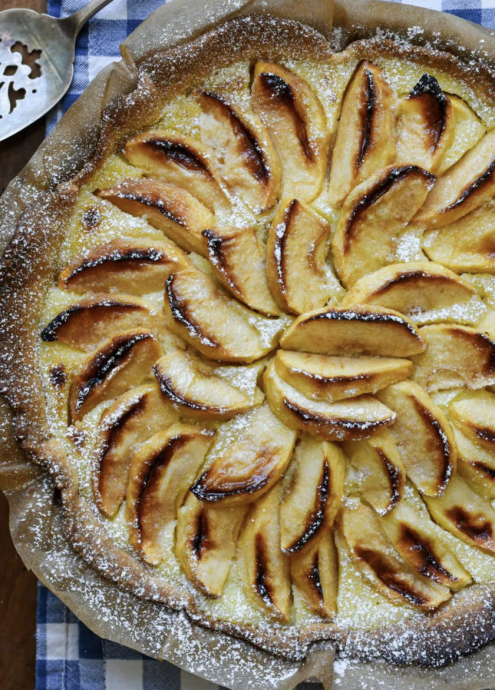 This Normandy Apple tart is a wonderful Fall and Winter baking project to help use up seasonal apples. There's no doubt why it is a household favorite in France! Here is the full list of ingredients you'll need to make this charmingly rustic dessert.
Instructions
The crust:
1 ¼ cup (155g) all-purpose flour
½ tsp salt
¼ cup (50g) sugar
½ cup (1 stick/125g) unsalted butter, cold and cut in small cubes.
2 egg yolks
The filling:
4 baking apples
2 large eggs, at room temperature
½ cup (100g) sugar
1 cup (250ml) heavy cream (30% m.f)
2 tbsp (30ml) calvados
2 tbsp (15g) all-purpose flour
2 tbsp (25g) sugar, for sprinkling