Butternut Squash Salad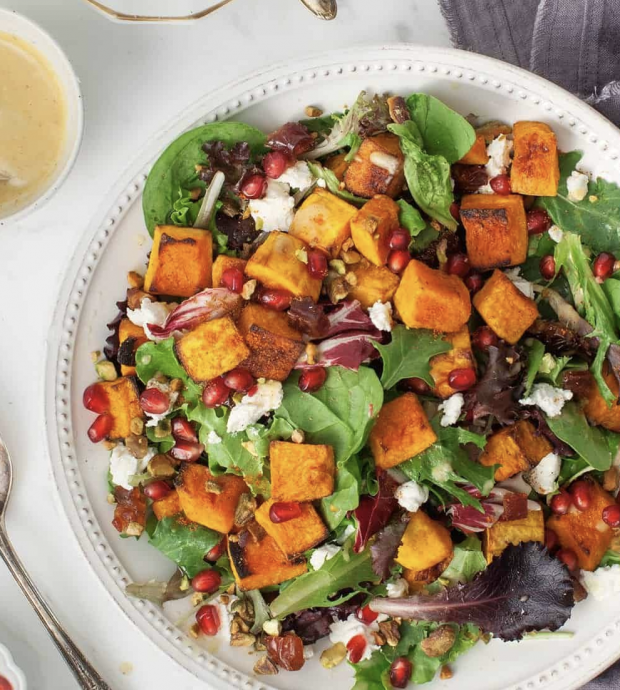 This butternut squash salad is a must-try fall recipe! It's filled with spiced squash, pomegranates, goat cheese & a delicious cumin-date dressing.
This salad packs a huge punch of flavor, thanks to 6 essential components:
Spiced roasted butternut squash. I toss the soft, creamy cubes of squash with cumin, coriander, cinnamon, and cayenne to give them a warm, sweet & spicy flavor.
Pomegranate seeds. They add a fun pop of pink and juicy, bursty bites.
Pistachios. I love adding a nutty, crunchy element to any salad recipe, and pistachios are excellent here.
Chopped Medjool dates. The sweet dates pair perfectly with the warmly spiced squash.
Goat cheese. The creamy, tangy goat cheese cuts the sweetness of the squash and dates. If you'd prefer to make this salad vegan, substitute diced avocado.
Cumin-spiced cider-date dressing. This tangy, punchy dressing ties the whole salad together! I make it by blending apple cider vinegar with 1 Medjool date, cumin, olive oil, lemon juice, and a big pinch of cumin. It really highlights the sweet, spiced fall flavors here.