Cheesy Meatballs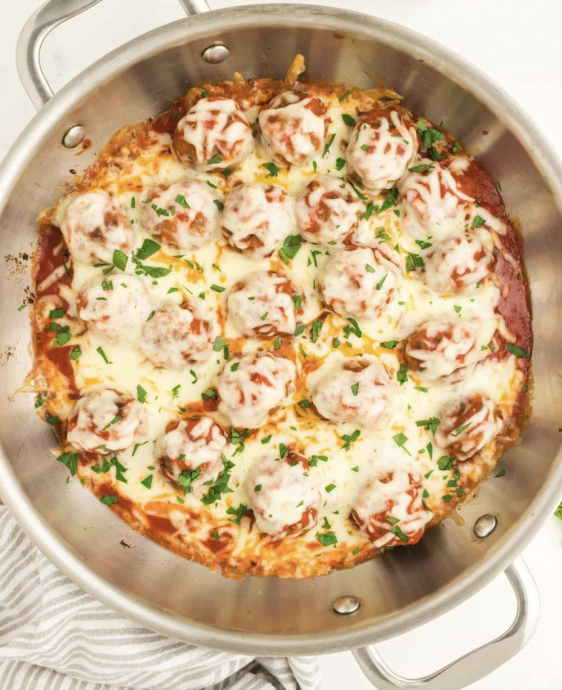 These cheesy meatballs are easy to make and cook up in one pan! First, you brown them and then simmer them in sauce with melty cheese on top. They're easy to prep with a few shortcuts for an easy dinner. Serve them with pasta, rice, or pile them in soft rolls for the best meatball sandwiches.
If you love meatballs, especially ones simmered in sauce and topped with lots of melty cheese, you will love this cheesy meatballs recipe. It's easy (not a lot of chopping or fuss!), you only need one pan (yippee!), and you can serve them a few different ways for a cozy, comforting dinner.
It's also versatile! Use this recipe to make beef meatballs, pork, chicken, or turkey meatballs. It's so simple – I think you're gonna love it.
Ingredients
⅓ cup breadcrumbs
⅓ cup grated parmesan cheese
1 tablespoon chopped parsley, plus more for garnish
1 tablespoon chopped basil leaves, plus more for garnish
1 teaspoon dried oregano
½ teaspoon kosher salt
¼ teaspoon black pepper
2 cloves garlic, minced
1 large egg
1 pound ground beef (90% lean)
1 tablespoon olive oil
1 (24-ounce) jar marinara sauce
6 ounces mozzarella cheese, shredded