Easy Broccoli Cheddar Soup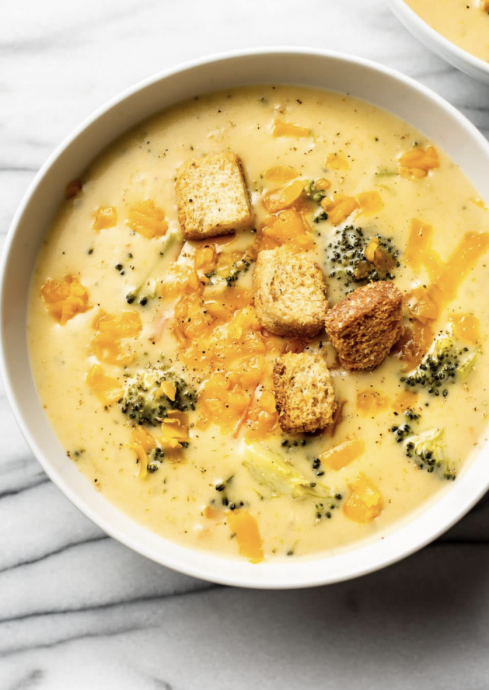 This broccoli cheddar soup is an insanely rich and comforting soup! It's a family favorite that uses everyday ingredients and is so simple to make at home.
It's everything you want in a broccoli cheddar soup. Ok, I love Panera as much as the next person when I'm on the go, but my version is actually so much tastier than a straight-up Panera copycat recipe would be. It's thick, silky, and has tons more flavor! There are no fancy ingredients in here.
Ingredients:
1/4 cup butter (1/2 stick)
1/2 medium onion chopped
1 clove garlic minced
6 tablespoons flour
4 cups chicken broth or use veg broth
1 teaspoon Dijon mustard
1 cup heavy/whipping cream
3 cups broccoli florets cut small
1/2 cup matchstick-cut carrots
2 cups shredded sharp cheddar cheese + extra for serving
Pinch cayenne pepper optional but recommended
Salt & pepper to taste