Instant Pot Honey Garlic Chicken Recipe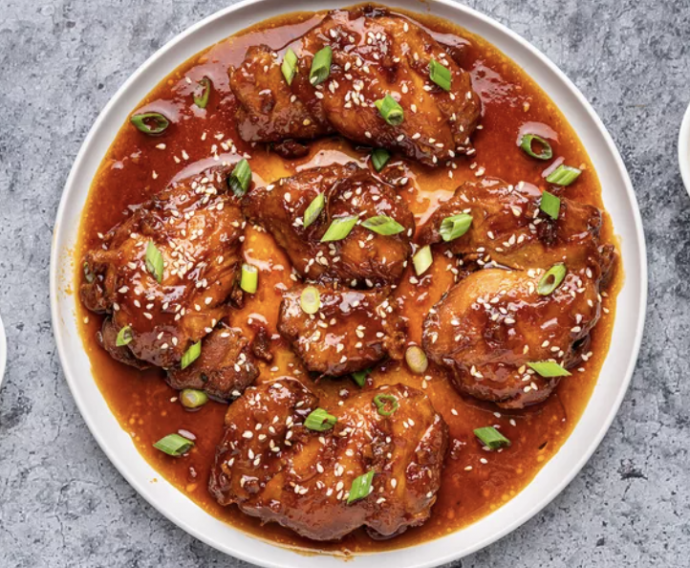 Chicken thighs are the hero of dinnertime. Cheap and easy recipes like this one save you from potential dinnertime woes. They are the reason you should always pick up boneless, skinless chicken thighs from the grocery store even if you don't have a specific plan in mind for them.
The honey garlic sauce packs a punch and the Instant Pot saves time so you can prepare side dishes like roasted bok choy and coconut rice. You could even toss in a few halved baby potatoes and sliced carrots to the mix and let them cook alongside the chicken. Regardless of what you serve with these sweet, savory, salty chicken thighs, they are sure to be a hit.
Ingredients:
6 cloves garlic, minced
1/2 cup soy sauce
1/3 cup honey
1/4 cup ketchup
1 tablespoon rice vinegar
1 tablespoon sesame oil
1/2 teaspoon mushroom powder
1/2 teaspoon onion powder
1 1/2 tablespoons canola oil
1 pound boneless chicken thighs, without skin, about 4
3 tablespoons water
Sesame seeds, for garnish
Green onions, sliced, for garnish