Maple Bacon Doughnut Bars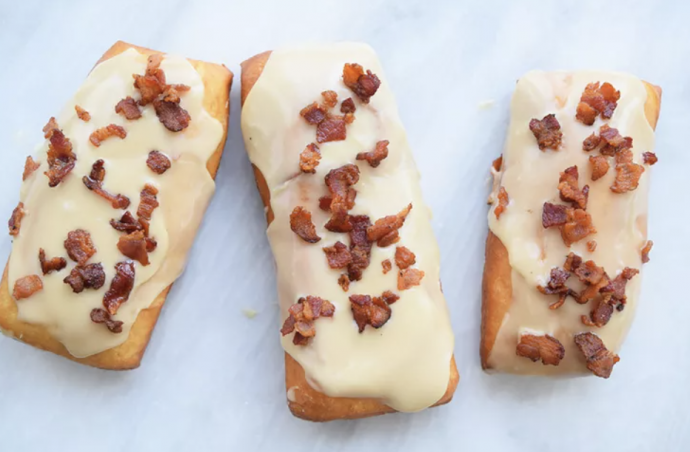 The soft doughnut bars are incredibly soft while being slightly chewy and completely melt in your mouth. The sweet maple frosting complements the crispy bacon, and it all comes together in a beautiful breakfast indulgence.
These maple bacon bars are a labor of love. Much like cinnamon rolls, they cannot be made quickly and do require quite a bit of time to rise and then fry. However, when you have the time, they are 100 percent worth it.
Ingredients
For the Doughnuts:
1 (1/4-ounce package) dry active yeast, or 2 1/4 teaspoons
1/4 cup lukewarm water
3/4 cup milk, scalded
1/4 cup (4 tablespoons) unsalted butter
1/4 cup sugar
1 teaspoon salt
1 large egg, beaten
3 1/2 cups all-purpose flour
Oil, for frying
For the Glaze and Bacon Topping:
6 slices bacon, cooked until crisp, and chopped
2 cups confectioners' sugar
3 tablespoons milk
1 teaspoon maple flavoring
1 teaspoon vanilla extract
1 tablespoon maple syrup
1 tablespoon unsalted butter, melted