Honey Mustard Chicken Salad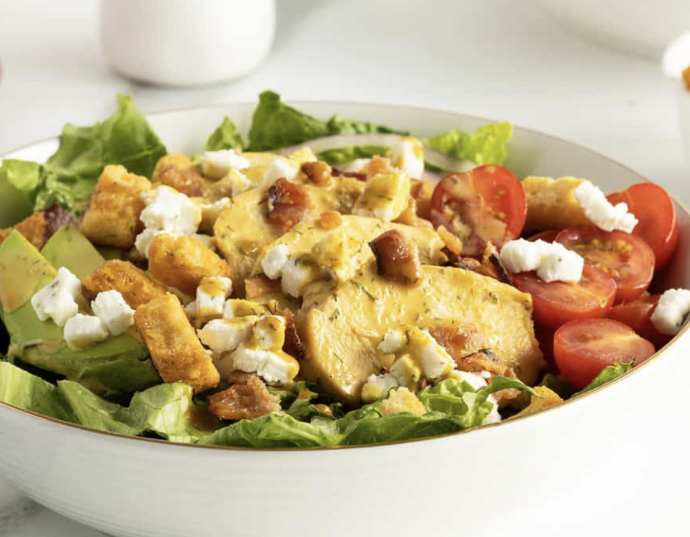 Most people often think of salads as being particularly boring, but who says they have to be? With this delicious honey mustard chicken salad recipe, you can add a healthy and delicious salad to your dinner rotation.
Make sure to use this Instant Pot Chicken Breast recipe to prepare the chicken for your salad! Also, why not make your own Croutons to top your honey mustard chicken salad?
Ingredients:
2 Instant Pot chicken breast (sliced)
3 cups romaine lettuce (chopped)
⅓ cup cherry tomatoes (each sliced in 2-3 slices)
⅛ cup red onion (thinly sliced)
¼ cup bacon (Cooked and crumbled)
¼ cup Feta cheese (crumbled)
½ avocado (peeled, pitted and sliced)
¼ cup Croutons
Prepared Honey Mustard Dressing