Air Fryer Cauliflower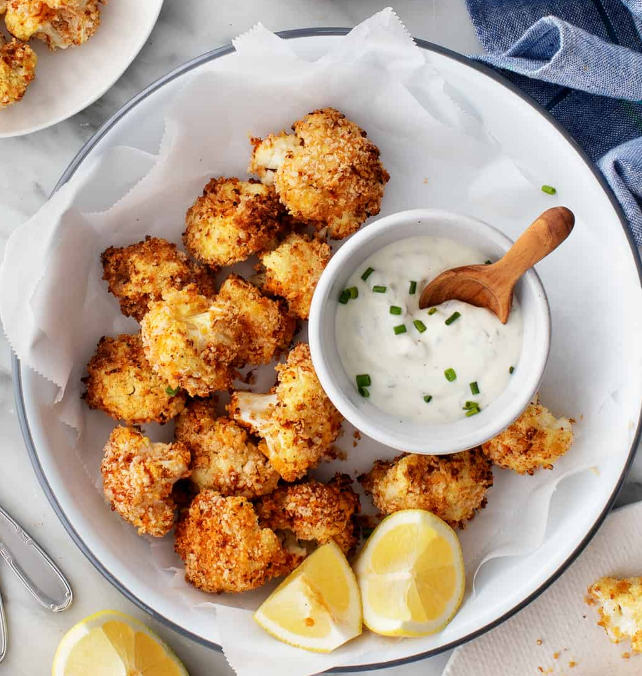 This air fryer cauliflower recipe is about to become your new favorite veggie side dish! It's crispy on the outside, tender in the middle, and seasoned to perfection with a blend of savory spices. I love regular roasted cauliflower, but I have to admit—this air fryer cauliflower recipe is on another level.
What makes it so delicious? Before I cook the cauliflower florets, I dredge them in a quick panko coating. It crisps up beautifully in the air fryer, giving the cauliflower an irresistible crunchy texture.
Ingredients:
1 head of cauliflower
2 tablespoons olive oil
1 teaspoon garlic powder
1 teaspoon onion powder
1/2 teaspoon paprika
1/2 teaspoon chili powder (adjust for heat preference)
Salt and pepper to taste
Cooking spray