Vegan Cranberry Orange Chocolate Chip Cookies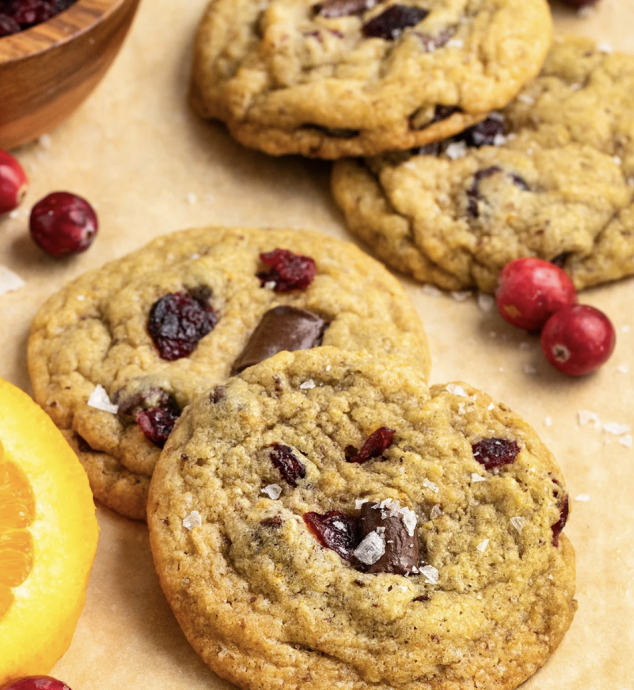 The BEST Vegan Cranberry Orange Chocolate Chip Cookies filled with tart dried cranberries, fresh orange zest, & pools of melty dark chocolate! You are going to love these dairy-free & egg-free cranberry orange cookies with chewy centers and crispy edges.
Dried cranberries: You can use any variety, but the slightly less sweetened Ocean Spray cranberries add a wonderful tartness to these cookies.
Flax egg: This serves as the vegan egg substitute. Be sure to use ground flaxseed (not whole) for the right consistency. Chia seeds can also be used.
Brown sugar: The molasses in brown sugar adds depth and a unique flavor that white sugar can't replicate. It also contributes to the softness and spread of the cookies.
Chocolate chunks: I used Enjoy Life chocolate chunks, but any brand of dairy-free chocolate will work.