Gluten Free Biscuits Recipe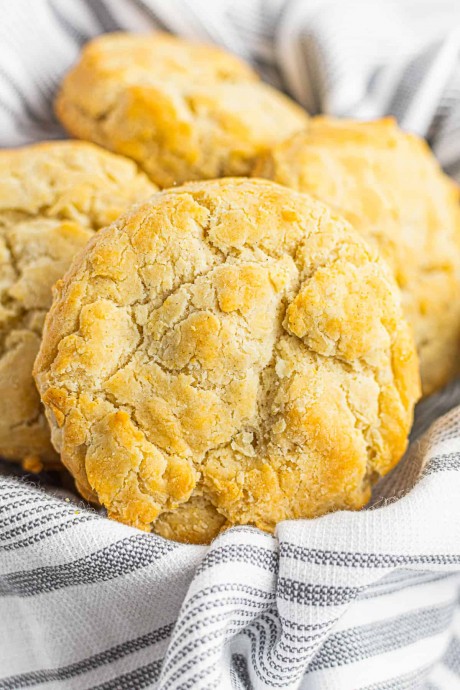 These gluten free buttermilk biscuits are melt in your mouth good! Perfect to enjoy with gravy or topped with butter and honey, or serve as a side with your favorite chili. If you or anyone in your family has a gluten-intolerance, you just have to try these buttermilk biscuits!
Made from scratch, these gluten-free biscuits are easy to make with a few simple ingredients and they taste so good! I promise you, you won't miss the gluten! Yep, that's right, you only need 5 ingredients and a little salt to make a batch of these delicious biscuits. These biscuits are at their best served warm, straight out of the oven. Once cooled, you can transfer them to an airtight container and will keep fresh for 2 days. In the fridge they will keep well for 5 days. Reheat the biscuits gently in the oven to serve.
Ingredients:
3 cup gluten free flour blend plus more for dusting (Bob's Red Mill, Cup4Cup, King Arthur)
4 tsp baking powder
1 ½ tsp salt
¼ tsp baking soda
½ c cold butter cubed
1 ¼ c chilled buttermilk