Chipotle Salsa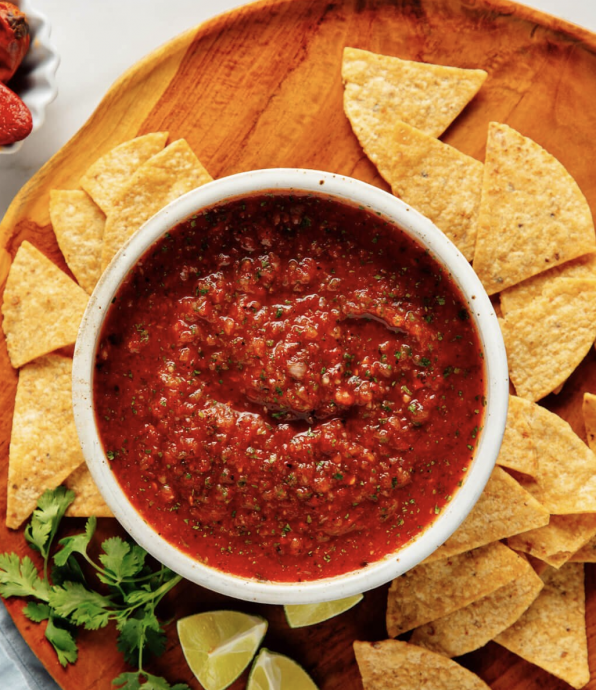 Whether you're looking for a flavorful afternoon snack or a delicious accompaniment to your favorite Mexican dishes, this chipotle salsa is the answer. It combines a smoky, slightly spicy (or as spicy as you like) flavor with absolute irresistibility. It's based on a classic red salsa recipe with the delightful addition of smoky chipotle peppers.
Ingredients:
Canned Fire-Roasted Tomatoes: Opt for a 15-ounce can of diced fire-roasted tomatoes, preferably from a reliable brand like Muir Glen for the best flavor. Fire-roasted tomatoes offer a rich depth of flavor.
Garlic: One clove of garlic, roughly chopped.
White Onion: About half of a small onion, roughly chopped (approximately ½ cup).
Fresh Cilantro: A quarter-cup of fresh cilantro leaves, lightly packed.
Jalapeño: Half of a medium jalapeño with seeds and ribs removed, and roughly chopped.
Chipotle Peppers in Adobo Sauce: Use one to three chipotle peppers in adobo sauce, depending on your desired level of spiciness. These peppers are available in canned or jarred form in the international aisle of well-stocked grocery stores.
Lime Juice: One tablespoon of fresh lime juice, with more to taste.
Fine Salt: Half a teaspoon of fine salt, with additional to taste.