Broccoli Cheddar Soup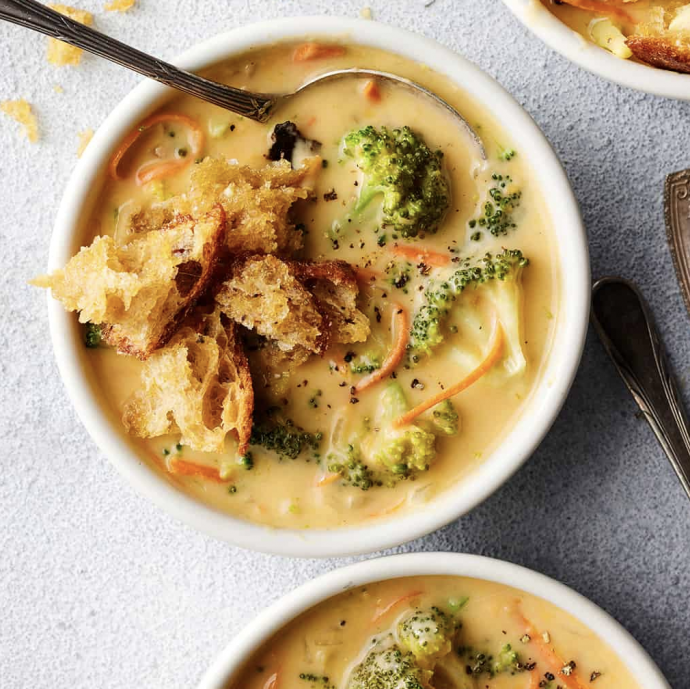 Looking for the ultimate comfort food that's rich, creamy, super cheesy, and loaded with tender veggies? You're in for a treat with Love and Lemons' 30-minute Broccoli Cheddar Soup recipe. This delightful creation has earned a special place in Jack's heart, particularly as a connoisseur of Panera Bread's version. Imagine the savory depth of flavor from onions and garlic, the creamy texture perfected with whole milk, and the cheesy goodness of shredded cheddar. This homemade broccoli cheddar soup is not only a comforting surprise for Jack but also an ideal addition to your holiday menu.
Ingredients:
Broccoli: Fresh and cut into small, bite-sized pieces.
Onion and Garlic: For savory depth of flavor.
Butter and Flour: Create a roux to thicken the soup.
Milk: Whole milk or unsweetened almond milk for creamy texture.
Vegetable Broth: Store-bought or homemade.
Carrot: Julienned or finely chopped for a cheesy look.
Dijon Mustard: Adds tangy, peppery depth of flavor.
Cheddar Cheese: Sharp cheddar for that classic taste.
Salt and Pepper: To make all the flavors pop.