Pumpkin Pasta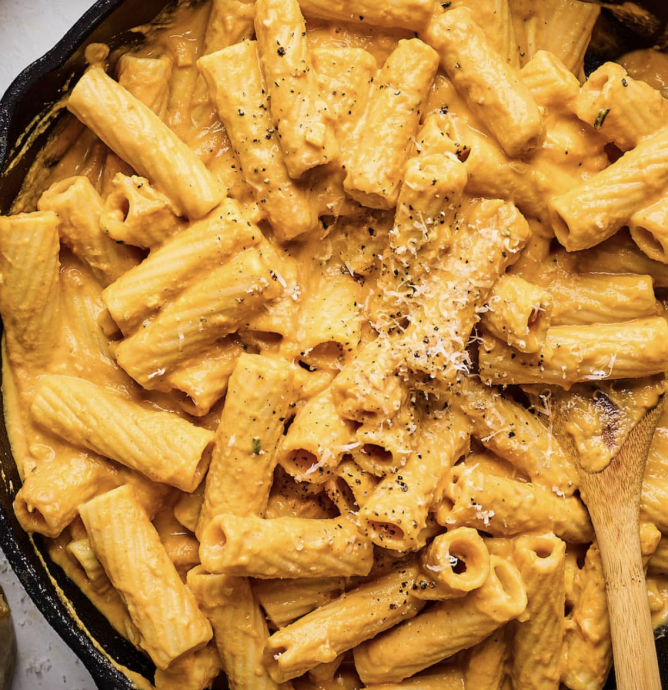 Indulge in the warm and comforting flavors of fall with our Pumpkin Pasta recipe! This delightful dish brings together the creamy goodness of pumpkin, the richness of Parmesan cheese, and the crunch of garlic breadcrumbs. It's the perfect way to celebrate the season and add a touch of autumn coziness to your dinner table. This easy-to-make pasta is not only a treat for your taste buds but also a feast for the eyes with its vibrant colors and enticing aroma.
Ingredients
Experience the symphony of flavors in every bite with the carefully selected ingredients for our Pumpkin Pasta:
Pasta: Rigatoni is recommended, but feel free to choose your favorite.
Olive Oil: For sautéing, or you can use butter for an extra layer of richness.
Shallot: A milder alternative to onions, providing a subtle yet flavorful base.
Garlic: Because what's pasta without a generous amount of garlic?
Rosemary: The perfect herb to complement the earthy notes of pumpkin.
Crushed Red Pepper Flakes: For a hint of heat to balance the sweetness of pumpkin.
Pumpkin Puree: A can of pure, velvety pumpkin goodness.
Vegetable Broth: To add depth and moisture to the sauce.
Heavy Cream: For that luxurious, creamy texture.
Nutmeg: Just a pinch to enhance the overall warmth of the dish.
Parmesan Cheese: Freshly grated for the ultimate cheesy indulgence.
For the Garlic Breadcrumbs:
Butter: To infuse the breadcrumbs with rich, buttery flavor.
Breadcrumbs: Finely torn ciabatta or French bread for the perfect crunch.
Garlic: Minced for a punch of garlic goodness.
Kosher Salt: To finish off and elevate all the flavors.