Apple Cheddar Quesadillas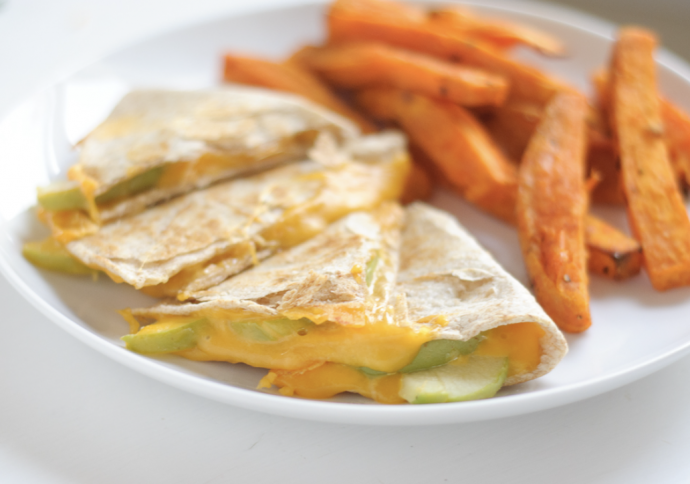 This almost goes without saying, but I overindulged this holiday season. Didn't you? Since my pants are feeling a little snug, I've been on the look-out for light, healthy meals that will get my eating habits back on track. These apple cheddar quesadillas certainly fit the bill.
To make the quesadillas, I used organic, whole wheat tortillas, sharp cheddar cheese and crisp, thinly sliced granny smith apples. Cheese and apples alone didn't have quite enough flavor, but adding a thin layer of dijon mustard to one half of the quesadilla before cooking took it to a whole new level. Thinly sliced shallot is nice, too.
Ingredients:
Apples
Cheddar
Quesadilla