Maple Bourbon Chicken Breasts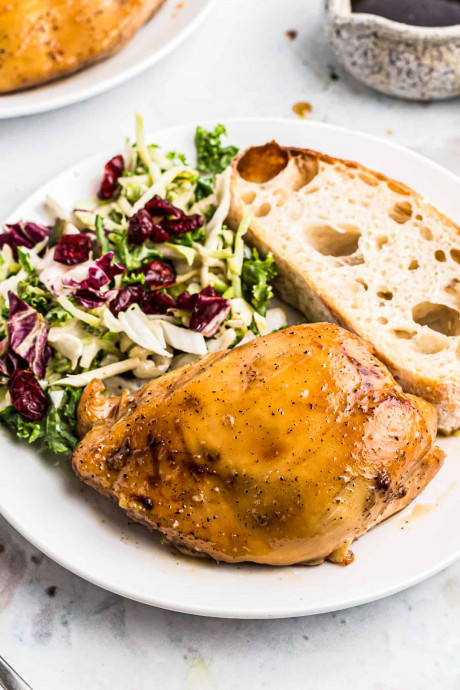 These delicious marinaded maple bourbon chicken breasts are loaded with flavor and are perfectly juicy. Ready to serve in 30 minutes, this brown sugar baked chicken is perfect for an easy weeknight meal. This is the perfect easy chicken dinner when you need to get dinner on the table in a hurry! These maple bourbon chicken breasts are perfectly sweet with a rich depth of flavor.
Bake them in the oven for a hands off cook, or cook them in a skillet for a shorter cooking time. Either way, this is one delicious chicken recipe! Why you will love this maple bourbon chicken recipe! 30 minute meal: It takes no more than 10 minutes to prep this chicken and 20 minutes to cook it. Hands off cooking: Because this chicken is baked in the oven, there's no watching of pots to be done. Simple: You just need a few ingredients to make this yummy chicken dinner! You can easily make this recipe with thighs if you prefer. They will take slightly longer to cook, so add an additional 10 or so minutes to the cooking time.
Ingredients:
2-4 chicken breasts 4-6 oz each
1 Tablespoon butter
1/4 cup bourbon
1/2 cup brown sugar
1/2 cup maple syrup
2 Tablespoons apple juice
1/2 tsp salt
1/2 tsp pepper