Amaretti Cookies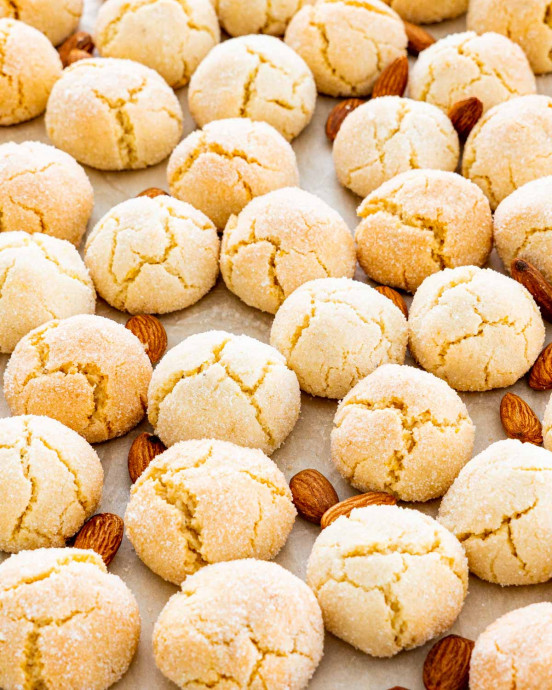 These almond infused Amaretti Cookies are a Christmas classic. Made with a handful of simple ingredients, these soft, chewy cookies are totally gluten-free and a holiday staple!
Made with almond flour and almond extract, these sweet, nutty cookies are gluten-free, soft, chewy and the perfect recipe to spread some winter cheer. A gluten-free, almond flavored Italian cookie that can have a texture ranging from soft and chewy to crisp! They're naturally gluten-free, made with almond flour, sugar and egg white, with a hint of almond extract to amp up the almond flavor. These amaretti cookies are chewy, sticky and sweet. They do contain a fair amount of sugar, but this sugar will caramelize in the oven during the baking process to give us that sticky, sweet, mouthwatering result.
Why you will love them? They have a truly short ingredient list, they are gluten-free, easy to make, simple & delicious! I love these cookies because of how simple they are! Using only 5 ingredients total, they are so easy and inexpensive to make. Not to mention, they're absolutely delicious! Since they use almond flour, this is a cookie everyone can enjoy, regardless of dietary restrictions! It doesn't get much better than a soft, chewy, sugary cookie.
Ingredients:
2 ⅔ cup almond flour
1 cup sugar
1 tbsp lemon zest
3 large egg whites
1 tsp almond extract
¼ cup sugar for rolling