Easter Dessert: Sweet Lamb OREO Cookies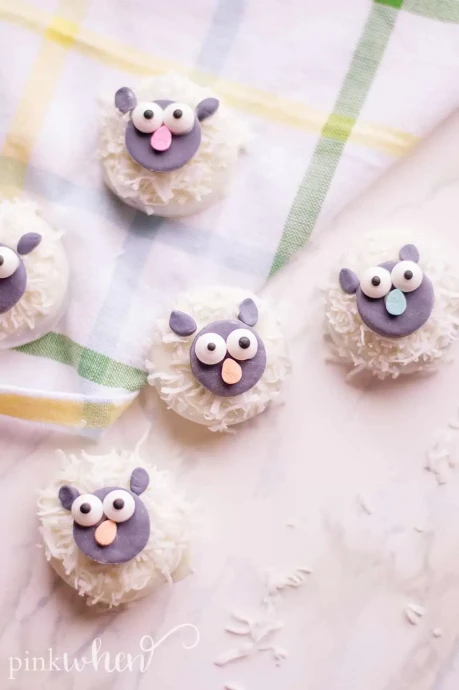 This is a newly loved easy no bake dessert recipe – with a fun twist on OREO cookies that kids will love! These lamb OREO cookies are so sweet, fun, and delicious! These easy no bake OREO cookies will be an absolute hit with the kids! For the OREO lover – this is the ultimate easy no bake dessert recipe. It's sweet and delicious, while having a fun twist everyone will enjoy! Your tastebuds will be happy with these lamb OREO cookies, but so will your creative little minds as you have an absolute blast during the process of making these.
We made these lamb OREO cookies with the kids and they were an absolute hit! Not only are they sweet and delicious and so everyone devoured them… they were also a ton of fun to make since they look like little lambs. We were all in love with this easy no bake bake dessert recipe. I will happily report the kids are already begging to make more. It is an easy no bake dessert recipe for Easter.
Ingredients:
6 ounces white fondant
black gel food coloring
12 Oreo cookies
2 cups white candy melts
2 teaspoons coconut oil
1 cup sweetened shredded coconut
24 candy eyes
12 circle-shaped sprinkles