Chili-Lime Steak Bites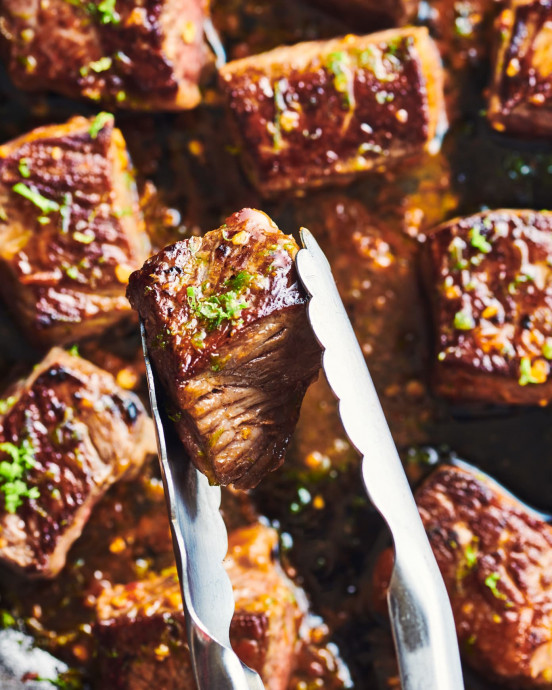 If you've got a lime in your produce drawer and chili garlic sauce on your condiment shelf, you have everything you need to turn tender New York strip steaks into spicy, citrusy steak bites. Make them a meal with a scoop of steamed rice or a spiralized cucumber salad, and believe me when I say this easy dinner will be anything but ordinary.
These steak bites get their flavorful heat from chili garlic sauce, and it doesn't take much — just two teaspoons is all you need to instantly add savory, slightly spicy flavor to the steak. While any brand you like will work, we're partial to Huy Fong Foods: It's hot and tangy, but still tastes bright, and it packs a big punch of garlic flavor.
Ingredients:
2 medium limes
2 pounds (1 to 1 1/2-inch thick) New York strip steaks
1/2 teaspoon kosher salt
2 tablespoons olive oil
2 teaspoons chili garlic sauce or paste