Chicken Bacon Ranch Lettuce Wraps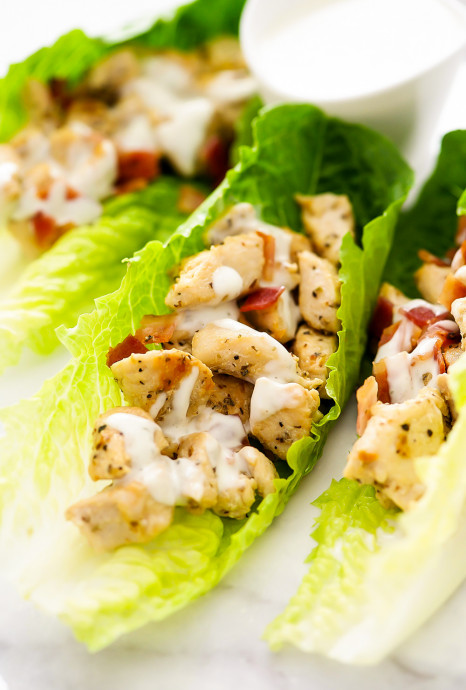 Seasoned chicken, crispy bacon, and creamy ranch dressing are wrapped up in romaine lettuce creating these Chicken Bacon Ranch Lettuce Wraps. They come together quickly with only a few simple ingredients, making them great for a go-to lunch! I am a firm believer that healthy doesn't necessarily mean bland and leafy foods. You can still enjoy one of life's greatest pleasures without betraying the flavor department. Which is why I aspire to bring you all delicious, flavor-packed recipes that are healthy! This way, you can still keep that diet in check while also enjoying yourself. These Chicken Bacon Ranch Lettuce Wraps are just the thing your taste buds are looking for!
The ingredients are simple, yet satisfying and the prep takes mere minutes. Simply grill or cook the chicken and bacon, place onto a piece of romaine lettuce, drizzle it with some ranch dressing, and voilà! You now have a protein-packed and savory lettuce wrap loaded with flavor!
Ingredients:
1 lb. boneless skinless chicken breasts, cut in 1-inch pieces
1 tsp. olive oil
1/2 teaspoon salt
1/2 teaspoon pepper
1/2 teaspoon garlic powder
1/2 teaspoon Italian seasoning
4 slices cooked bacon chopped
4 Romaine lettuce leaves
Ranch dressing