Baked Beans and Hot Dogs with Biscuit Topping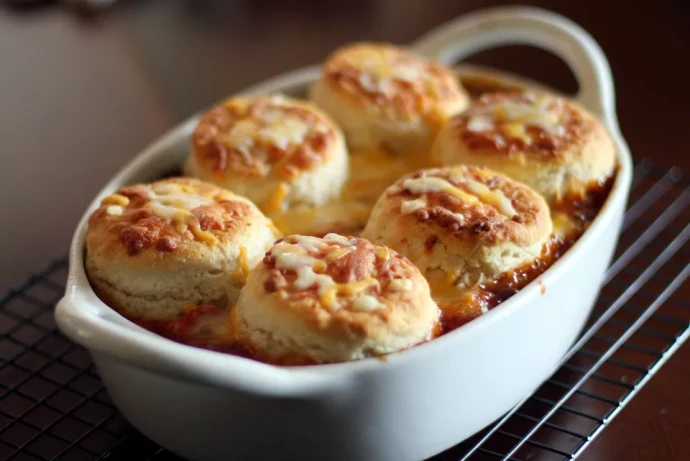 A cheesy biscuit topping gussies up this casserole of beans and hot dogs. The baked beans get great flavor from barbecue sauce and some chopped vegetables along with mustard and brown sugar. Sliced hot dogs make these doctored beans a hearty one-dish meal.
Frozen "Grands" biscuits and some shredded cheese make up the topping for the pictured casserole, but if you prefer to use homemade, by all means, feel free to make them from scratch. Or use this recipe for buttermilk biscuits or this one for pepper jack biscuits.
Ingredients:
1 tablespoon extra virgin olive oil
1 large bell pepper, green or other colors, chopped
1 medium onion, chopped
1 large can (28 ounces) baked beans
3/4 cup barbecue sauce
1 tablespoon spicy brown mustard
1 tablespoon packed brown sugar
1/4 teaspoon ground black pepper
1/2 teaspoon salt
6 hot dogs, sliced
6 frozen biscuits
1/2 cup shredded Cheddar or Cheddar Jack cheese