Salmon Loaf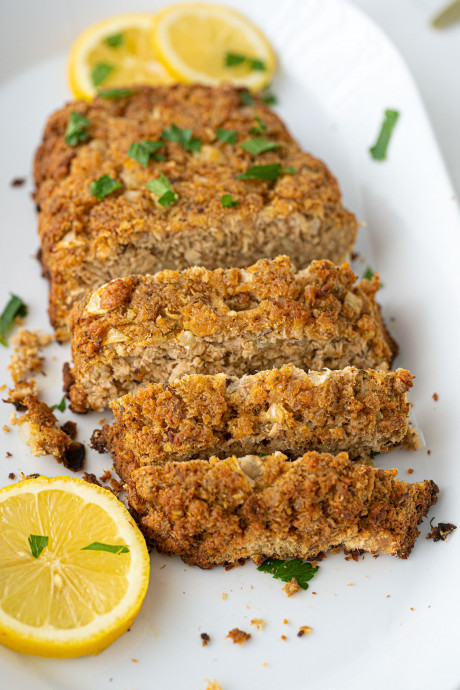 Salmon loaf is one of those classic retro recipes that is still just as delicious today as it was when our Grandma's made them! Try this instead of salmon cakes, it's easier than frying up individual cakes and bakes up great!
Also, cans of salmon are famously difficult to utilize properly compared to fresh salmon. So instead of adding them to a salad or desperately trying to work them into some sort of side dish, why not make this simple and uncomplicated salmon loaf instead? While the name might not be especially appetizing, this recipe for a salmon loaf is an easy and delicious way to enjoy some salmon without the difficult task of preparing it as whole fish.
Those small cans of salmon you get at the supermarket might be convenient, but the salmon in them can't compare to fresh, ever. You need the right recipe to use it in! By mixing it with some breadcrumbs, lemon, eggs, and onion, you can create a baked, tender salmon dish that is more like a loaf of salmon bread than a fishy cake. If this salmon loaf were a piece of meat, you might be expected to serve this with a side of vegetables and a big slab of potatoes or a pile of rice.
However, this recipe already mixes together the carbs with the meat, so there's no need to serve this with anything starchy whatsoever! For a more balanced meal, though, you could serve this salmon loaf with a small side of vegetables or a pea salad, a tossed salad or wedge salad.
Ingredients:
16 ounces of canned salmon drained
1 cup seasoned fine breadcrumbs
½ cup onion finely chopped
1 tsp dill weed
2 large eggs beaten
1 tablespoon lemon juice
½ tsp salt
¼ tsp black pepper