Neapolitan Popsicles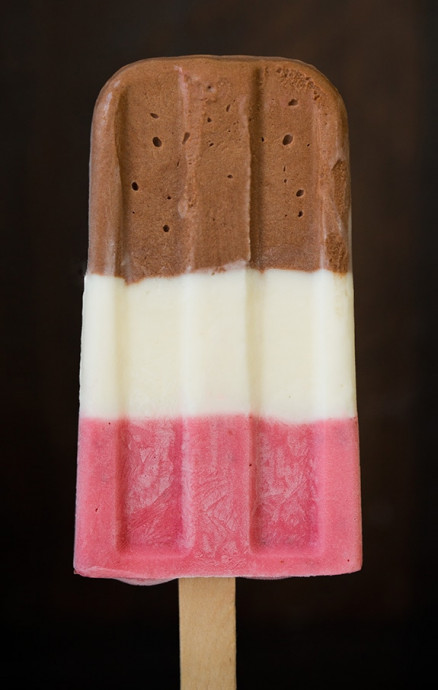 Homemade Neapolitan Popsicles – super refreshing, easy to make, homemade popsicles. Made with three decedent layers including chocolate, vanilla and strawberry. People of all ages will love these! I'm a big fan of the classic Neapolitan flavor combination like the fresh strawberry, decadent chocolate and sweet vanilla found in these. I often finds myself having a hard time choosing flavors so I love when there is something like so that has several flavors combined into one irresistible treat.
These are a sweet everyone will enjoy, both young and old alike. I mean what's not to love? They're made with Greek yogurt, cream, vanilla, strawberries and cocoa – all the best ingredients.
The ice cream mixture is so easy to make, I love that it doesn't require any cooking. The hardest part here is getting nice clean layers, as it is with any layered popsicle. You just need to make sure to clean up the edges before adding the next layer. And also a word of advice, don't do the strawberry layer in first, trust me. I learned the hard way. If you do once you take them out of the molds the chocolate smudges all over the vanilla and strawberry layer. So chocolate layer first!
The number of popsicles you get will vary depending on the size of your molds, you should get anywhere from 6 – 10. Larger molds might be easier for layering but I thought the size of these was perfect, perfect because two of them is just about right.
Ingredients:
1 cup low-fat plain Greek yogurt
1 cup heavy cream
3/4 cup granulated sugar
1 tsp vanilla extract
8 oz. fresh strawberries
3 Tbsp unsweetened cocoa powder
Milk to thin, as needed