Cheesecake Stuffed Strawberries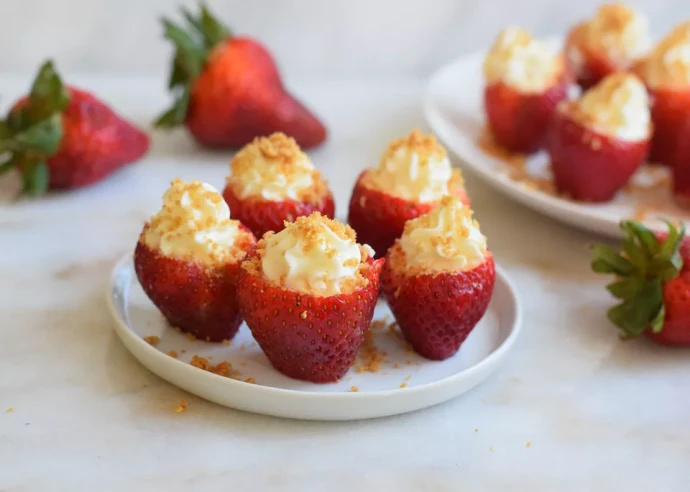 Cheesecake stuffed strawberries are a simple and attractive dessert that's high in fresh fruit flavor. You only need a few ingredients and a paring knife to throw this dish together and it doesn't even require turning on the oven. They're so easy to whip up and mess-free to eat, making them the perfect no-bake dessert for a shower, party, or potluck. You can also make these stuffed berries up to a day in advance and stash them in the fridge.
The cheesecake stuffed strawberries are also a great low-calorie treat for snacking during the day or after dinner, especially if you use low-fat cream cheese and a sweetener alternative.
Ingredients:
1 pint fresh strawberries
8 ounces cream cheese
1/3 cup confectioners' sugar
1 tablespoon heavy cream
1 teaspoon lemon juice
1/2 teaspoon vanilla extract
1/3 cup graham cracker crumbs
1 tablespoon salted butter
1 teaspoon granulated sugar
2 tablespoons whipped cream, optional