Piña Colada Italian Ice Pops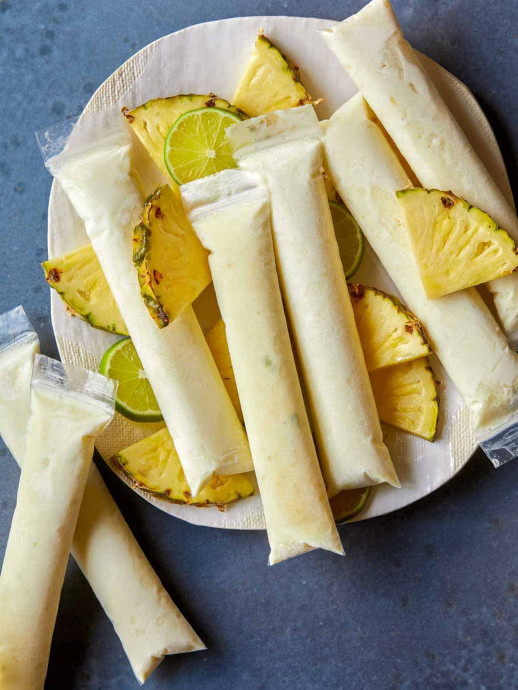 Today we have our Piña Colada Italian Ice Pops! These Piña Colada Italian Ice Pops are the perfect delicious, cooling summer treat. They're sweet and creamy and can be made in 20 minutes! I decided to make them into pops because I just think they store better and they're already a perfect serving size that you can take with you on the go. I ordered the sleeves here and they were inexpensive and I got 100 in one order!
I like the piña colada flavor for these guys because they're slightly creamy from the coconut and condensed milk, but still super light and refreshing from the pineapple and lime. This recipe is so easy to make and yields a bunch of Italian Ice Pops! Making these will be the best thing you do for yourself all summer. I promise.Ice pops are generally just sweetened flavored water frozen. Most commonly they are made in sleeves like you see in our images. You push them up from the bottom to reveal the frozen popsicle at the top of the wrapper.
Ingredients:
2 pounds pineapple spears, diced and divided
1 (15 ounces) can unsweetened coconut milk
1/2 (15 ounces) can unsweetened coconut cream
1 (14 ounces) can sweetened condensed milk
juice and zest from 2 limes
10 ounces coconut rum optional