Egg Tarts (Hong Kong Style)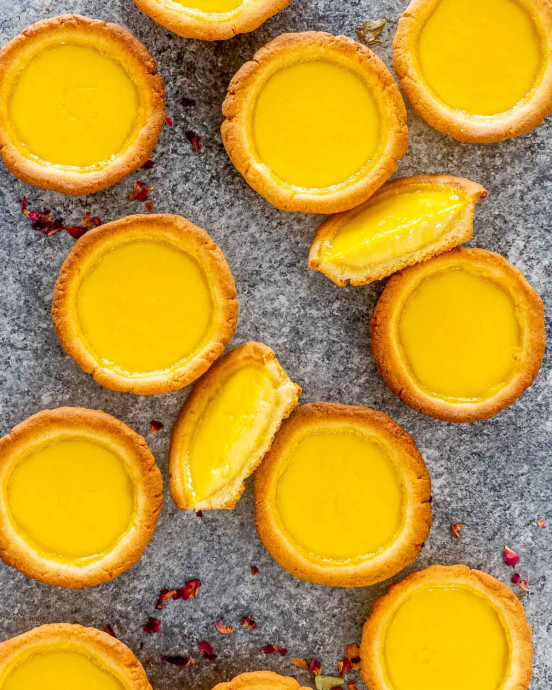 These Hong Kong Style Egg Tarts are an absolute treat! They're so buttery, flaky, and the smooth and silky custard filling is undeniably luscious. This is perfection in a dessert!
Every time we go to an Asian market, I always love to buy some egg tarts. I love their simplicity and I love how such a little treat packs so much flavor. Here's my version of these egg tarts complete with a homemade pastry and a sweet and delicious egg custard.
These little egg tarts are small, round, and about 3″ in diameter. They consist of a pastry that is crispy and flaky then filled with a slightly sweet, but not too sweet, and wonderfully creamy custard filling. The pastry is made with powdered sugar because it yields a more tender crust with an unbeatable melt-in-your-mouth texture, while using granulated sugar can make it more crumbly. You'll love these little morsels.
Ingredients:
Pastry
2½ cup all-purpose flour
1 cup icing sugar
½ teaspoon salt
1 cup butter softened
1 egg beaten
Egg Custard
3 tablespoons sugar granulated
⅔ cup water
3 tablespoons milk
2 eggs beaten
1 teaspoon vanilla extract