Cemita, a Pueblan-Style Mexican Sandwich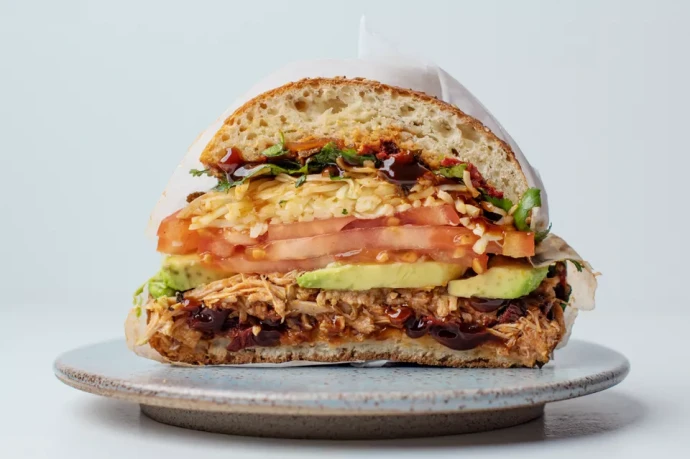 Similar to the torta, the cemita is a Mexican sandwich that comes from the Puebla region of Mexico. Typically stuffed with fried meat, avocado, queso, chipotles, and papalo (a fragrant Mexican herb), this sandwich is quite versatile. Instead of crispy breaded chicken, beef, or pork, a cemita can be stuffed with shredded meat, as in this recipe.
The cemita gets its name from the type of bun that this sandwich is served on. A cemita is typically made from an eggy batter and is topped with sesame seeds when baked. Some people scoop out the bread to better hold the ingredients, but you can also smoosh the bread down, creating a thicker surface so the sandwich can stay together better.
Ingredients:
1 cemita bun, or other round sesame seed or high-fat bun
1 tablespoon canned adobo sauce
2 canned chipotle peppers, sliced into strips
1/4 cup cooked Mexican pulled pork
1 tablespoon chopped papalo or cilantro
1/4 cup queso Oaxaca, shredded Mexican string cheese
4 slices tomato
1/2 small avocado, sliced