Cream Cheese Lemon Bars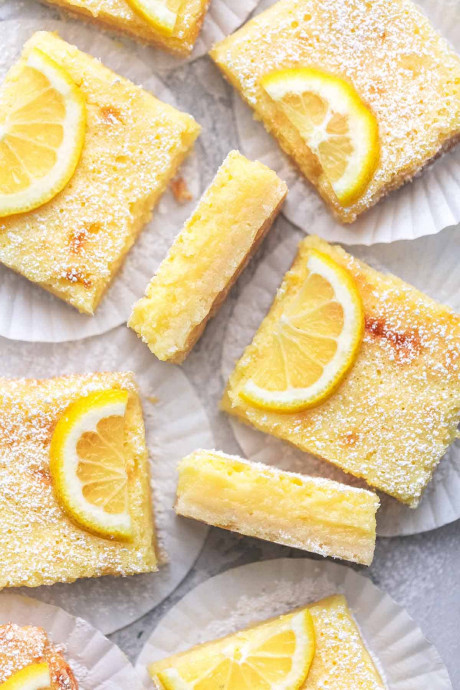 Cream Cheese Lemon Bars are the dessert you never knew you needed, but bake them once, and you'll never go without them again. Sweet, cream cheesy, lemony, buttery, and so easy! These classic lemon bars are perfect for those days…well, for any day really! But, if you're looking for a delicious dessert that isn't too heavy and uses a lot of pantry and fridge staples, then this is it my friends!If you aren't going to eat all these cream cheese lemon bars right away and you have some leftover (which would be shocking to me that anyone would have leftovers), then you should store them in the fridge. Just put them in a covered container if you've already sliced them into squares.
Or, if you know you'll only be eating a few, you could put the rest back into the pan you cooked them in and cover it with foil and put in the fridge for later.
Ingredients:
2 cups all-purpose flour
½ cup granulated sugar
½ teaspoon salt
1 cup (2 sticks) butter - chilled and cut into small cubes
8 ounces cream cheese - softened
2 cups granulated sugar
¼ cup flour
¾ cups fresh-squeezed lemon juice
⅓ cup powdered sugar - plus more for topping
6 large eggs
1 teaspoon vanilla