Banana Pudding Ice Cream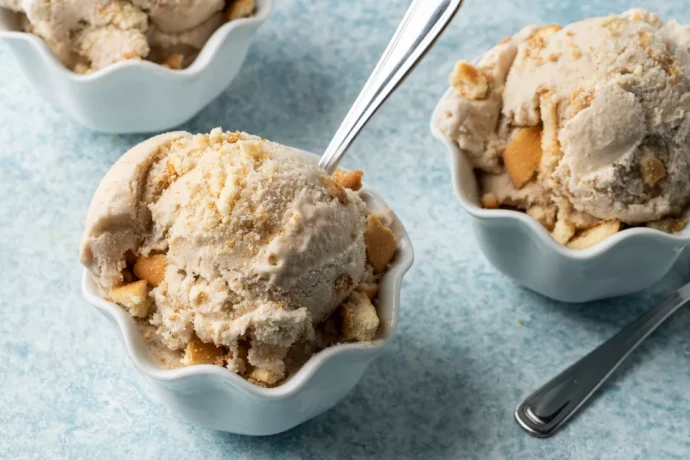 If you love traditional banana pudding made with layers of fresh bananas, Nilla wafer cookies, and fluffy whipped cream, you will swoon for this banana pudding ice cream. The same flavor combinations are churned into a homemade ice cream that can be scooped and enjoyed any time of year.
The vanilla wafer cookies are crumbled and incorporated into every bite. The ice cream base is made with milk and cream, but feel free to add a dollop of whipped cream to your bowl of ice cream to further mimic a traditional banana pudding experience.
Ingredients:
1 1/2 cups whole milk
1/2 cup brown sugar
1/2 cup granulated sugar
1 3/4 cups bananas
1 teaspoon ground cinnamon
2 1/2 cups heavy cream
2 teaspoons vanilla extract
1 cup vanilla wafer cookies