Sauteed Vegetables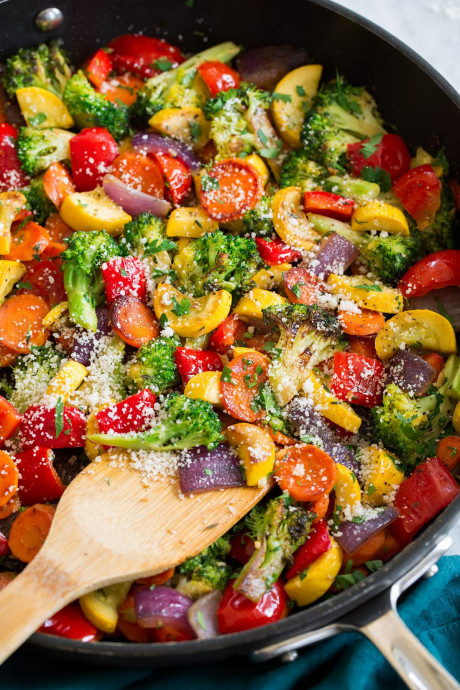 Simple Sauteed Vegetables! A healthy, colorful medley of fresh vegetables are diced and sautéed in oil with garlic and herbs, then finished with bright lemon and optional parmesan for even more flavor.
This is the side dish that goes with just about anything and it's a breeze to prepare. It's a great way to use up the abundance of fresh veggies that are in season.
These sauteed mixed vegetables are not only nutritious but they're also deliciously flavorful. That's thanks to the best all-purpose vegetable seasonings and also from the light browning that's achieved through sautéing.
You can also prepare this in advance and divide into portions to serve with your meal prep lunch. It goes really well with a simple protein like grilled salmon or chicken.
Ingredients:
3 Tbsp olive oil
1 medium red bell pepper, chopped
2 medium carrots, peeled and sliced fairly thin (1 cup)
1/2 medium red onion, chopped (1 cup)
2 1/2 cups broccoli florets (cut into bite size pieces)
1 medium yellow squash, thick portion halved, all sliced
1 1/2 tsp minced garlic
1 1/2 tsp fresh thyme leaves
Salt and freshly ground black pepper
2 Tbsp chopped fresh parsley
1 1/2 tsp fresh lemon juice
1/4 cup grated parmesan cheese, optional, for serving