Cranberry Pecan Turkey Salad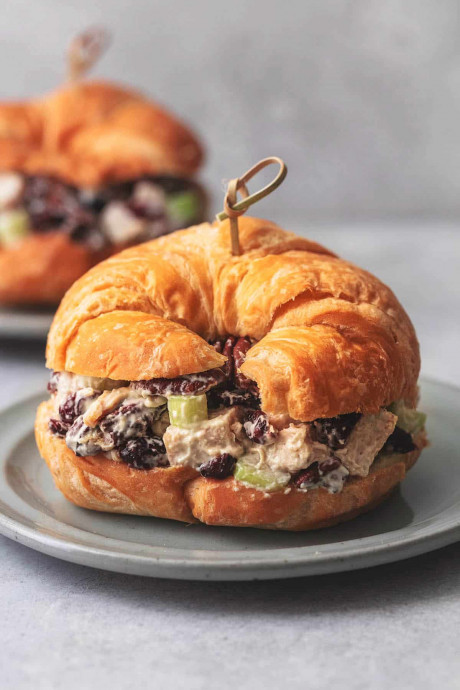 Cranberry pecan turkey salad is a quick, easy, and healthy way to dress up leftover turkey (or chicken!). Packed with nutty pecans, creamy Greek yogurt, tangy cranberries, and crunchy celery, this is one turkey salad you'll put on repeat.
I could go on and on forever, but here's the short list of why this turkey salad rocks.
Great for using up leftovers — Putting this together is as easy as opening your fridge and using up what you have on hand. Any kind of pre-cooked turkey or chicken will work, you can swap the nuts (more on that later), skip the celery…the list goes on and on.
Easy to double — Or triple even if you have company or just want to nosh on this delicious turkey salad all week long.
Great leftovers — See above. Make up a big batch and have it for breakfast, lunch, or dinner. You can eat it wrapped up in a tortilla for lunch! (Just make it the morning of so that the bread doesn't get soggy by lunch time.)
Ingredients:
1 ½ pounds diced - or shredded turkey
½ cup dried cranberries
1 cup pecan halves
3 celery stalks - chopped
½ cup plain Greek yogurt
½ cup mayo
1 teaspoon dijon mustard
½-1 teaspoon salt - to taste
½ teaspoon cracked black pepper - more to taste
½ teaspoon garlic powder
1 teaspoon sugar
bread, croissants, or wraps - for serving, optional