Parmesan Baked Fish Sticks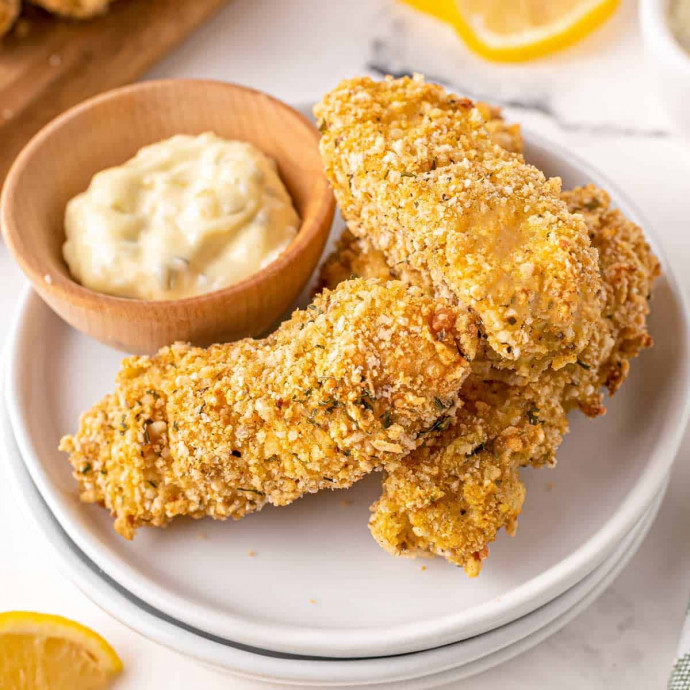 These Parmesan Baked Fish Sticks are so crispy on the outside and flaky on the inside. Made from real fish filets, this kid-approved and freezer-friendly recipe is so much better than any box from the frozen foods section!
If you have kids, and they're anything like ours… they are pretty, well, particular, about the foods they like. Hot dogs, chicken nuggets, pasta, mac and cheese, and fish sticks are always winners in our house.
But honestly, they're not the most healthy dinner options, and I always wonder what else is in those bags of frozen nuggets/fish sticks.
That's why we love to make our own homemade versions of those classic frozen foods. I found that my kids love the flavor of a little Parmesan cheese, like in these Parmesan Chicken Nuggets, so I added some to this fish stick recipe too.
As always though, feel free to play around with this recipe and truly make it your own, based on what you and your family like best!
Ingredients:
1 lb. fresh cod filets sliced into roughly 1 inch wide strips
1 cup all purpose flour
2 large eggs beaten
2 tsp spicy brown mustard
1 cup panko breadcrumbs
1 cup regular dry breadcrumbs
1/2 cup grated Parmesan cheese
1 tsp old bay seasoning
1 tsp dried parsley
1/2 tsp kosher salt
1/2 tsp black pepper
1/2 tsp smoked paprika
tartar sauce
lemon wedges