Mint Chip Scones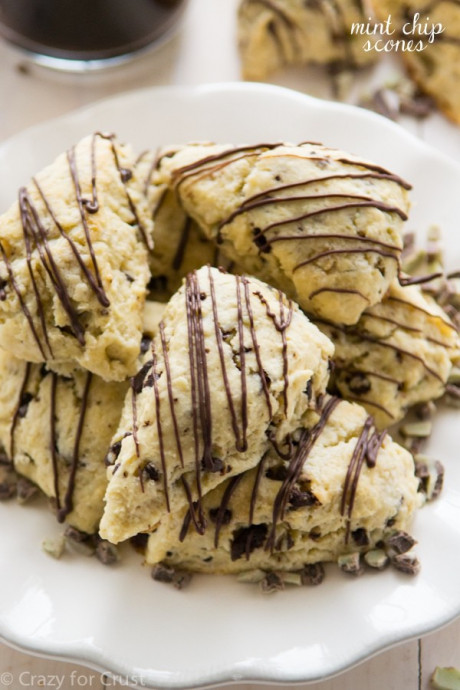 Mint Chip Scones are perfect for breakfast, these fluffy and pillowy soft are exactly what you need.
They taste way better than the store bought kind; more like scones and less like cardboard. And? If you make your own you can add whatever flavors you like into the mix. We love mint, and it is Christmastime, so Mint Chip Scones kinda fit. But if you don't like mint, don't worry. This scone recipe is just a basic recipe that you can adapt to your liking.
What do you like in your scones? Chocolate chips? Raisins? Cranberries? Butterscotch? Whatever you like, throw it in.
Ingredients:
2 1/2 cups all purpose flour
2 tablespoons sugar
1 tablespoon baking powder
1/2 teaspoon salt
1/2 cup unsalted butter
2 eggs beaten
3/4 cup heavy whipping cream
1/2 cup mint baking chips or chopped Andes mints
1/2 cup mint or chocolate chips or 2 ounces semi-sweet baking chocolate optional for garnish