Classic Maryland Crab Cakes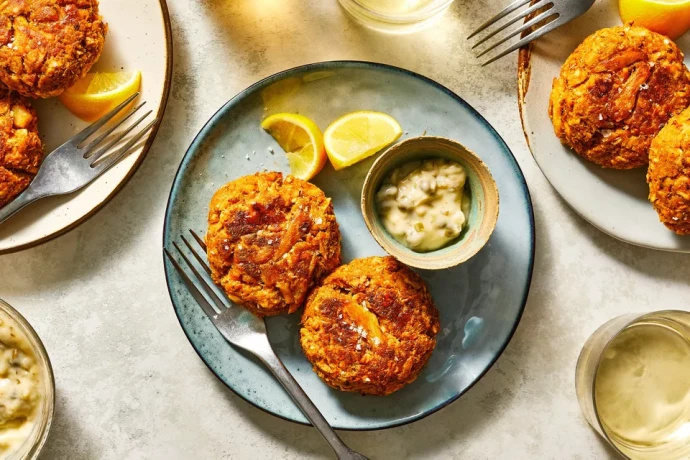 The best crab cakes showcase crabmeat in all its deliciousness, with the other ingredients playing back-up to the main attraction. Some cracker crumbs and egg hold the patties together, while a little mayo, mustard, and seasoning accentuate the flavors. When done right, crab cakes are always a big hit with seafood lovers everywhere.
Traditionally, Maryland crab cakes tend to be made with crabs caught in the Chesapeake Bay and are often flavored with Old Bay seasoning. For the best results, don't over-work the mixture so that the patties have nice big flakes of crab and, after forming into patties, let chill before cooking. Saltines are the perfect filler for crab cakes since they offer structure and some saltiness without masking the crab.
Serve crab cakes with fresh lemon and tartar sauce, remoulade, or crab cake sauce as a fun appetizer. For a light lunch, pair them with a lemony arugula or walnut and apple salad.
Ingredients:
1 pound lump or backfin crabmeat
8 saltine crackers
1 egg, beaten
2 tablespoons mayonnaise
1 teaspoon Dijon mustard
1/2 teaspoon Old Bay seasoning, or more to taste
1/4 teaspoon Worcestershire sauce
Salt, to taste
2 tablespoons vegetable oil
Lemon wedges, for serving
Tartar sauce, or rémoulade, for serving