Peaches and Cream Bread Pudding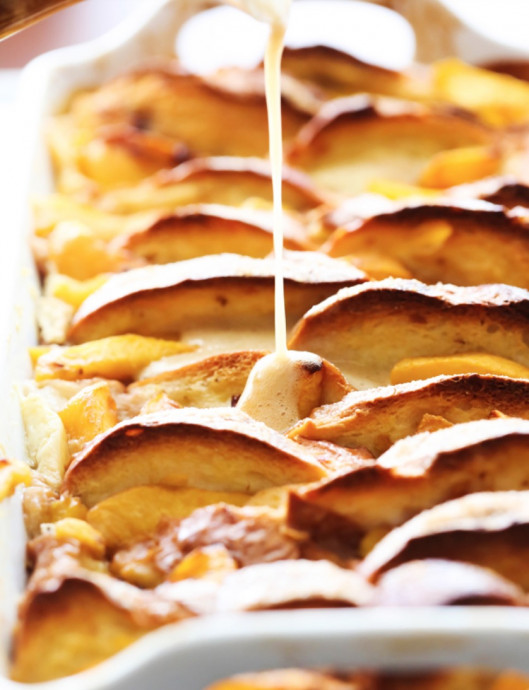 This Peaches and Cream Bread Pudding is an excellent breakfast or dessert. It is sweet and a beautiful blend of flavors.
I love a delicious breakfast that gets my entire family excited to eat. Peaches are a crowd favorite in my home so I knew this recipe would be a winner. I mean, who doesn't love peaches and cream?!
The brown sugar syrup is a perfect combo to pair alongside the peaches. It takes this bread pudding to the next level. This is great for feeding a crowd, special occasions or simply a weekend breakfast.
Ingredients:
7 peaches, peeled and sliced
1 loaf French bread, sliced ¾ inch thick
6 eggs
1 cup sugar plus 2 Tablespoons to sprinkle over the top
½ cup brown sugar
1 cup heavy cream
3 cups whole milk
3 teaspoons vanilla
½ cup butter
¾ cup brown sugar
½ cup buttermilk
1 teaspoon vanilla
1 teaspoon baking soda