Apple Salad With Pecans and Raisins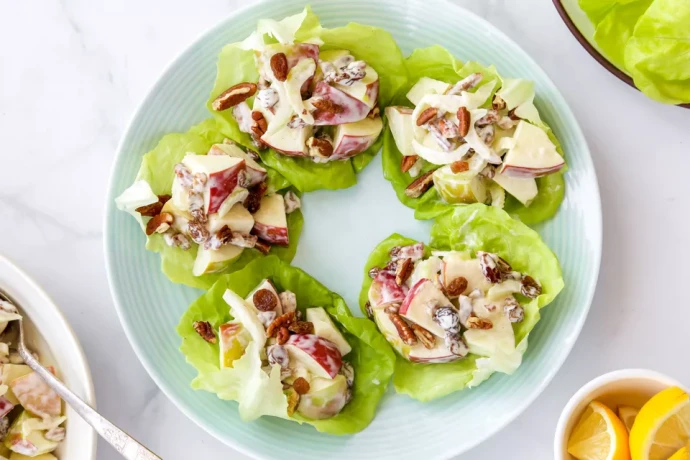 This deliciously fresh apple salad is similar to the famous Waldorf salad, a classic fruit salad made with apples, celery, and mayonnaise, which dates back to the late 1800s. The addition of nuts didn't occur until 1928, and the Waldorf salad is now known to feature grapes and walnuts.
In this recipe, we use Red Delicious apples, which provide a fresh and crisp mouthfeel, and for a change of pace, pecans are used instead of walnuts, and raisins are added in place of the grapes, maintaining the salad's general taste and texture profile. What results is a refreshing but creamy dish with a nice crunch—perfect for lunch or even a late-day snack. For the holidays, you can incorporate dried cranberries in the fruit salad to give it a festive touch.
Ingredients:
5 medium Red Delicious apples
1 medium lemon, juiced, about 3 tablespoons
1/2 cup thinly sliced celery
1/2 cup coarsely chopped pecans
1/2 cup raisins
1/3 to 1/2 cup mayonnaise
Lettuce leaves, for serving