Spinach and Feta Turkey Meatballs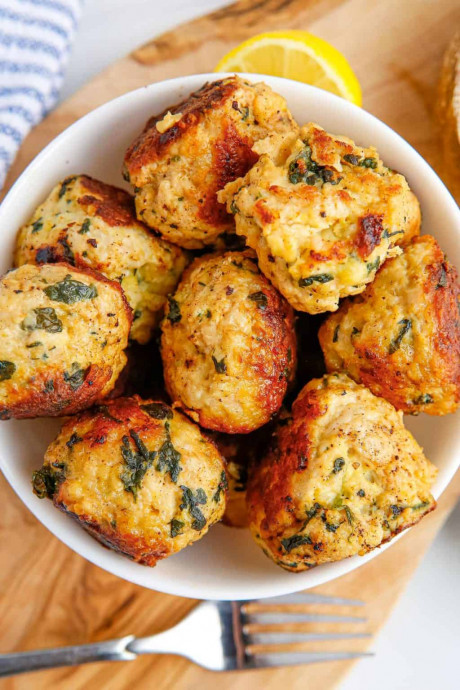 Juicy and full of amazing flavor, these Spinach and Feta Turkey Meatballs are perfect for a quick weeknight dinner, a fun appetizer, or meal-prepping for lunches! Easily made in the Instant Pot, oven or on the stovetop, you'll love the succulent texture.
These turkey meatballs are studded with sauteed spinach and crumbles of feta cheese, and seasoned simply, so the flavors of the meat, vegetables and cheese really shine.
We love them as a fun dinner, but they're also great to make for lunches or meal prepping, since they store and reheat well.
With back to school looming on the horizon, you might be gearing up for the need for quick and easy weeknight dinners and simple lunches to pack.
Well these little meatballs fit both of those bills! Plus, I love that they're made in the Instant Pot, so there's no need to heat up your home with a hot oven or stand over a hot skillet. Leftover meatballs should be stored in the refrigerator in an airtight container and eaten within 5 days.
Ingredients:
2 cups fresh baby spinach roughly chopped
3 Tbsp olive oil divided
1 lb lean ground turkey
1/2 cup breadcrumbs (plain)
1/2 cup crumbled feta cheese
1 large egg
1/2 tsp dried dill
1/2 tsp garlic powder
1/2 tsp kosher salt if using table salt, use 1/4 tsp
1/4 tsp black pepper
1 cup reduced sodium chicken broth or water