Easy Spaghetti Pie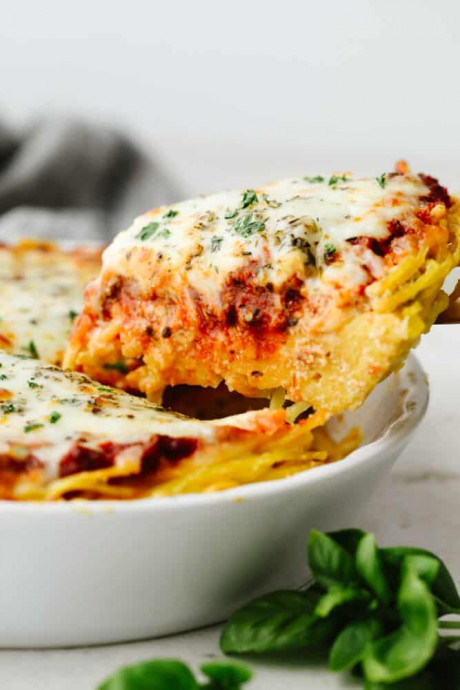 This tasty baked dish is super easy, cheesy, and flavorful! For adding a little Italian goodness to busy weeknights, spaghetti pie is the answer!
Deep-dish pasta dishes are some of my absolute favorites. You have got to try my baked manicotti, chicken spaghetti, and chicken parmesan casserole! They have the BEST texture and so much ooey-gooey cheese!
If you are anything like me, when you make spaghetti, you make enough to feed an army. No matter how I measure out my spaghetti, this always seems to be the case! So, when I'm left with tons of leftover noodles, I'm always on the hunt for ways to utilize them! Here's the solution. Spaghetti pie! This incredible recipe has all of the things you love about traditional spaghetti; the sauce, the meat, the cheese, and of course, noodles! It's just in casserole form. This particular recipe uses a pie dish for baking, hence the name spaghetti pie. It makes it easy to cut into pieces once it's done! It's the perfect way to use up leftover pasta and create a dinner your family will obsess over.
Ingredients:
Crust:
6 ounce spaghetti noodles
2 tablespoons butter
1 large egg
1/4 cup grated parmesan cheese
Cheese Layer:
6 ounce ricotta cheese
1 teaspoon Italian seasoning
Meat Layer:
1/2 pound lean ground beef
24 ounce jar marinara sauce or homemade marinara
Topping:
2 cups shredded mozzarella cheese
fresh chopped basil