Cheese Bread (Quick Bread)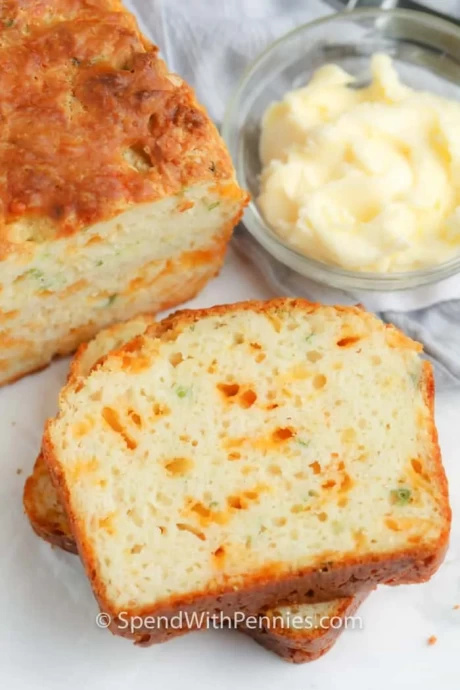 Flavorful and tender, this bread is loaded with cheese and needs just about 15 minutes to prepare. Ingredients for this recipe are most likely in the pantry already, and freshly shredded cheese! No rising, no yeast, no kneading. About 15 minutes prep time is all you need!
Soft and full of flavor. Serve warm with butter for a side dish that will quickly turn into the star of the table! Cheddar and parmesan cheese are used in this recipe, but feel free to use whatever cheese you have on hand! Swiss, Mozza, or pepper jack!
It's such a versatile quick bread! Add a little garlic powder for an extra zing, or substitute the cheddar for swiss for a whole new flavor profile.
Try adding cooked ham or bacon to your loaf before baking! Jalapenos, olives, or even sun-dried tomatoes would all taste great too.
Ingredients: