Cinnamon Knots with Coffee Icing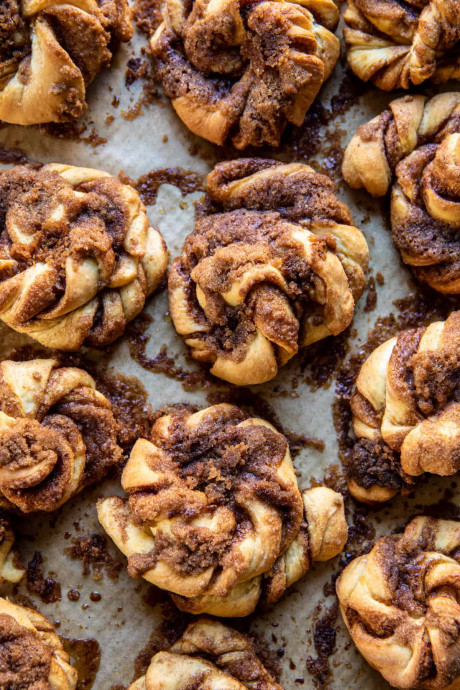 Sweet warming Cinnamon Knots with Coffee Icing, for the ideal autumn treat. All made using pantry staple ingredients. Including a good amount of cinnamon, a touch of sweet brown sugar, and the most delicious coffee icing – for an extra special cinnamon knot. Beyond delicious and the easiest to make, these extra cinnamony knots have a little crunch with every bite.
They're not quite a cinnamon roll, but kind of similar. And either way, they're so delicious that I just had to share them. Plus knots allow me to get around my little rule. What I love most about these rolls is just how quickly they can be made. All you need is one hour!
Ingredients:
Dough
3 1/2 – 4 cups all-purpose flour, plus more for dusting
1 packet Fleischmann's® RapidRise® Instant Yeast
2 tablespoons brown sugar
1/2 teaspoon kosher salt
1 cup warm milk
3 large eggs
4 tablespoons salted butter, at room temperature
Cinnamon Filling
1 cup brown sugar
1 tablespoon, plus 1 teaspoon cinnamon
6 tablespoons salted butter, at room temperature
Coffee Icing
4 tablespoons salted butter
1/3 cup maple syrup
3/4-1 cup powdered sugar
1 teaspoon instant coffee