Cinnamon Sugar Tortillas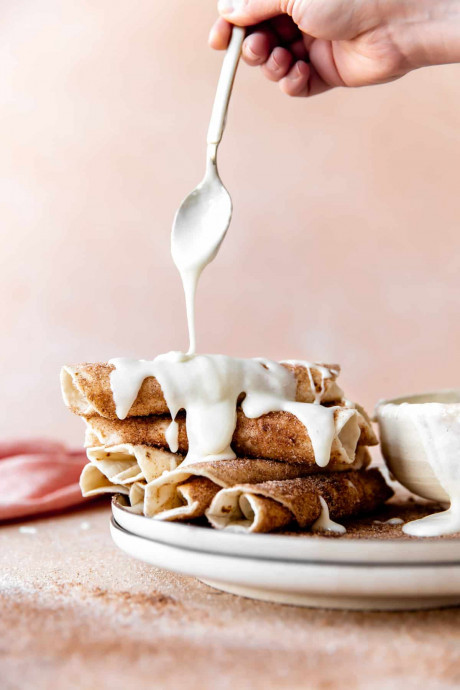 These cinnamon sugar tortillas are a perfect snack or dessert that the entire family will love. These are so easy to make with leftover homemade flour tortillas, or even store or restaurant tortillas. Include some cream cheese glaze for drizzling or dipping to make this an extra special treat. Serve these alongside your favorite enchiladas or some birria tacos.
Quick and easy dessert idea that takes only minutes to make!
This dessert has a very similar taste to churros. And instead of serving with cream cheese glaze, feel free to serve with some fudge sauce!
Super kid friendly recipe that can be made with leftover tortillas from dinner. You can even use tortillas from the day before if you have some still on hand.
Ingredients:
8 flour tortillas, recipe for homemade tortillas here
2 tbsp butter, softened to room temperature
4 tbsp white granulated sugar
1 tsp ground cinnamon
CREAM CHEESE GLAZE
4 oz cream cheese , softened to room temperature
1 cup powdered sugar
1 tsp vanilla
4 tbsp milk