Chocolate Pudding Cake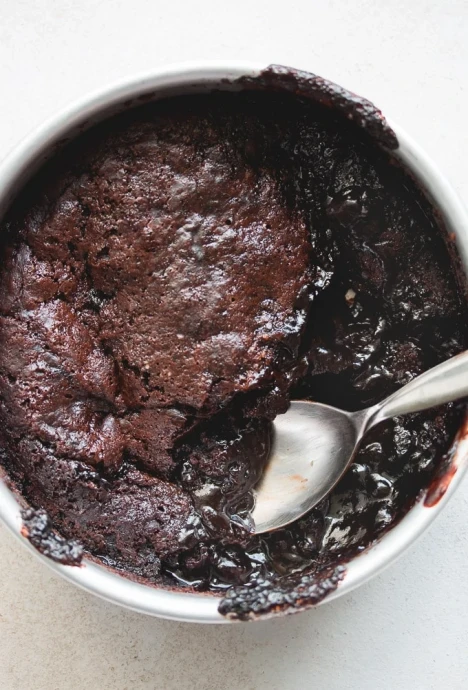 This fudgy, old-fashioned chocolate pudding cake is separated into two delicious layers as it bakes: a chocolate cake and a gooey pudding-like sauce. If you love the flavor and texture of a good old chocolate pudding, then you're going to love this cake!
Pudding cakes offer two treats in one and consist of two layers – a comforting, gooey chocolate cake and a thick chocolaty sauce that tastes just like an old-fashioned chocolate pudding. This cake goes by many names: chocolate upside down cake, hot fudge pudding cake, brownie pudding cake, or self-saucing pudding cake.
This cake is perfect for baking in individual 6-ounce ramekins. For each ramekin, pour about 1/4 cup cake batter, 2 tablespoons cocoa-sugar mixture, and 3 tablespoons coffee/hot water. Bake for 15-20 minutes.
Ingredients:
Cake:
3/4 cup (105g) all-purpose flour
3 tablespoons (20g) Dutch-processed cocoa powder
2 teaspoons baking powder
1/4 teaspoon salt
3/4 cup (150g) granulated sugar
1/2 cup (120 ml) whole milk
1/4 cup (1/2 stick or 56g) unsalted butter, melted
2 teaspoons pure vanilla extract
Pudding Sauce:
1/4 cup (25g) Dutch-processed cocoa powder
1/3 cup (65g) light brown sugar
1/3 cup (65g) granulated sugar
1 1/2 (360 ml) cups boiling water