Coconut Milk Rice – A Childhood Favorite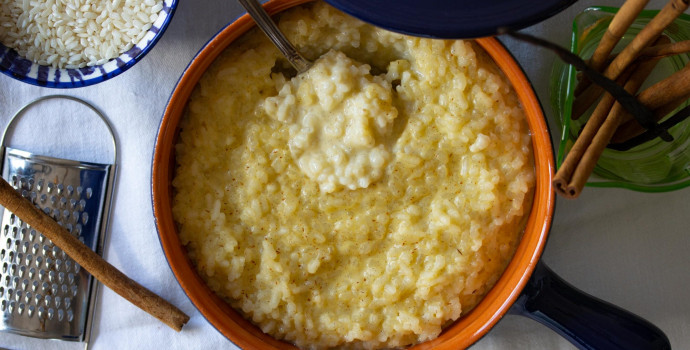 Growing up I did enjoy baking and I had a few staples desserts that I would make regularly. Besides anything with chocolate, milk rice was always on the list.
Actually, my dad and grandmother use to make this often. Both had their own version, and both desserts were enjoyed without a grain of resistance. Easy to make and nothing to it besides keeping a watchful eye on the pan that it will not scorch and burn.
It has been a while since I decided to make milk rice, however, I wanted to make it a bit differently, give it my own personal spin. Having some extra coconut milk on hand that was screaming to come off the shelf and be used, here is my own version.
Incorporating a bit of my dad and grandmother's touch and adding my own. This Coconut Milk Rice will soon become your and your children's favorite afternoon snack. Besides being super delicious it is super easy to make too.
Ingredients:
1 ½ cup water
1 cup arborio rice
1 5-inch cinnamon stick
1 13.5 ounces unsweetened full-fat coconut milk
1 cup whole milk
¼ cup of sugar
1 vanilla bean, split and seeds removed
1 teaspoon almond extract
1 teaspoon unsalted butter
pinch of salt
2 egg yolks slightly beaten