The Best Banana Cream Pie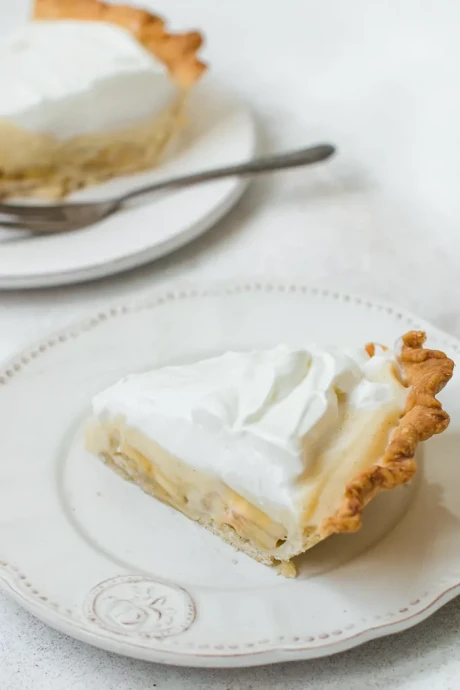 This old-fashioned banana cream pie recipe is made with my favorite homemade flaky pie crust and layers of fresh bananas, vanilla pastry cream, and whipped cream. It tastes like banana pudding, only better!
Making an amazing banana cream pie at home doesn't have to be a daunting task. With this recipe I will show you how to make a pie that looks amazing and tastes even better. The only difficult part is having to share it with others.
I've been waiting to share with you this banana cream pie recipe for weeks now, but first I needed to find the best ripe bananas I could get, because you know how I need everything to be perfect and turns out it wasn't that easy. But when I finally did, the wait was well worth it! It takes a few steps to make this pie but once you bite into that thing you'll understand why I make it again and again. It's really that good!
Ingredients:
Crust
Banana Layer
3 ripe but not overly ripe bananas
Pastry Cream
4 large egg yolks
2/3 cup (135g) granulated sugar
2 tablespoons (18g) cornstarch
2 tablespoons (18g) all-purpose flour
1 and 1/2 cups (360ml) whole milk
1/2 cup (120ml) heavy cream
3 Tablespoons (42g) unsalted butter, softened to room temperature
1 and 1/2 teaspoons pure vanilla extract
1/8 teaspoon salt
Whipped Cream
1 cup (240ml) heavy cream, chilled
1/4 cup (30g) powdered sugar
1/2 teaspoon pure vanilla extract , optional